Watch the matches of the Ukraine efootball team in the FIFAe Nations Cup 2023 play-ins: live — on the UAF YouTube channel!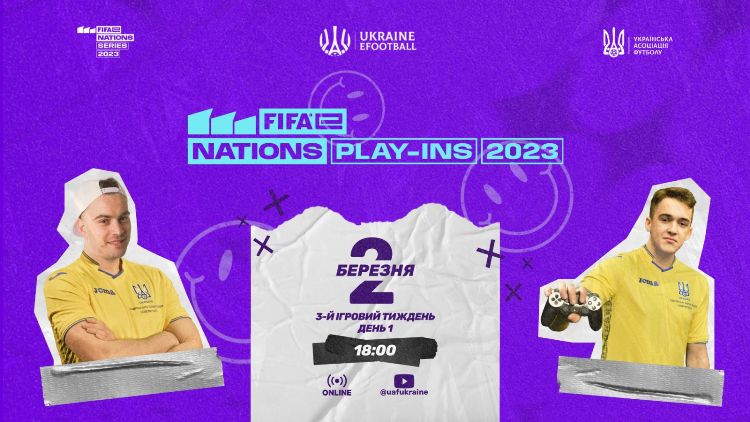 On Thursday, March 2, the Ukraine efootball team in FIFA discipline will start the third match week of the FIFAe Nations Cup 2023 play-ins.
This is the final game week for the blue and yellows in the play-ins that have been ongoing since December 2022 in the 2vs2 format within FIFA 23 on the PS5 platform.
Oleksandr CIG Grishay Gryshai and Andriy CIG ST92 Shakalov are representing the Ukrainian team in the third match week.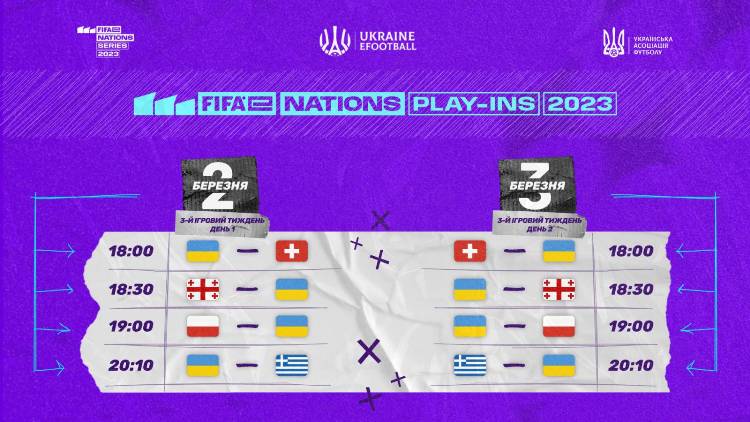 Within Division 2 of Conference 3, the Ukrainian team will compete against Switzerland, Poland, Greece, and Georgia.
Matches are held in a round-robin BO1 format. 3 points are awarded for a victory, 1 point for a draw, and 0 points for a loss.
Watch the live broadcast of the matches on the Ukrainian Association of Football YouTube channel and cheer for the Ukrainian efootballers!