In the third sparring match in Oman, the Ukrainian beach soccer team lost to Saudi Arabia on penalty kicks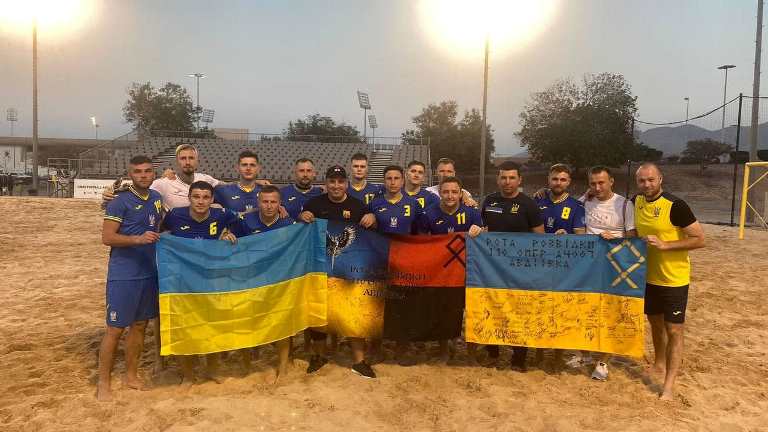 The Ukrainian beach soccer team held the third test match at the training camp in Oman.
The wards of Mykola Kostenko and Oleksandr Korniychuk are finishing their training camp in the capital of Oman, Muscat. Today, they played their third friendly match within its borders. This time — with the Saudi Arabian team.
We will remind that in the first and second sparring matches, the blue-yellow team lost twice to the national team of Oman — 5:6 and 2:4.
The main time of the confrontation with the Arabs ended in a draw - 3:3. Oleg Zborovskyi, Ivan Glutskyi and Oleksandr Korniychuk scored as part of the Ukrainian national team. Unfortunately, our guys lost in the penalty shootout - 5:6.
It should be noted that the Saudi Arabian beach soccer team is currently ranked 31st in the BSWW world ranking, and our team is ranked 13th.
Friendly match of the men's beach soccer team
Saudi Arabia — Ukraine — 3:3, on penalties — 6:5
Goals of the national team of Ukraine: Zborovsky, Hlutsky Korniychuk.
Ukraine: Nerush, Sabatyuk, Poslavsky, Shcheritsa, Budzko, Hlutsky, Voytok, Korniychuk, Levchenko, Pashko, A. Borsuk, Zborovsky, Shchytnyk.