"This is the best performance in the team's history": team players - about participation in the FIFAe Nations Cup 2023 play-ins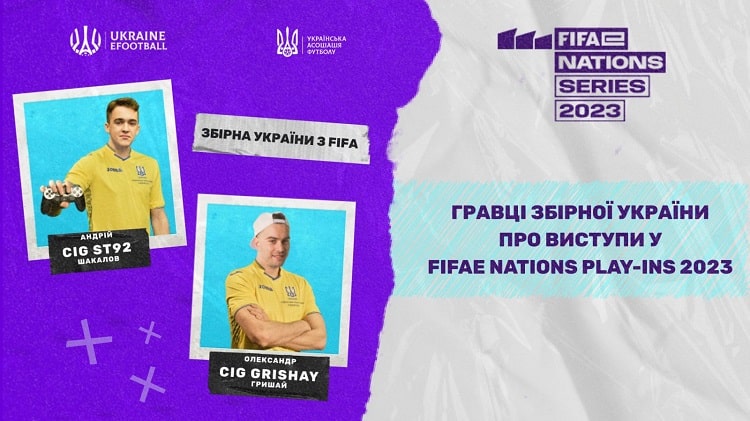 Ukraine's national FIFA efootball team players Oleksandr CIG Grishay Gryshai and Andrii CIG ST92 Shakalov assessed the team's performance in the FIFAe Nations Cup 2023 play-ins.
Ukrainians finished in third place in Division 2 Conference 3 and will compete for the playoffs spot during the online qualifiers to be held April.
"The first week was positive. The second was also good, but we finished it with a negative result. In the third week, we picked a not-so-good lineup and played poorly in defense," said Gryshai, a member of the Ukrainian team.
FIFA requires not only skill, but also a bit of luck in certain moments. Also, perhaps in important matches, we lacked class or psychology.
I hope that going forward, we will show our best game. We understand the strength of our opponents and that it will be extremely difficult, but we are ready for it. We have already proven that Ukraine can beat any team in Europe," - he added.
Meanwhile, the Ukraine captain Andriy CIG ST92 Shakalov, noted that despite the poor result in the last play week, the play-ins have become the best performance for the national team in its history.
"For the first time, Ukraine managed to advance to the first division. We did fairly well there, so we have the strength to compete against the strongest teams in Europe.
We'll have to work on the mechanical part of the game. This match week showed that we look pretty weak in defense against strong opponents.
But the main goal and dream is to qualify for the World Cup. And we will do everything possible to achieve it!" - Shakalov said.