Table of UEFA coefficients: Ukraine added another 0,2 points to its treasury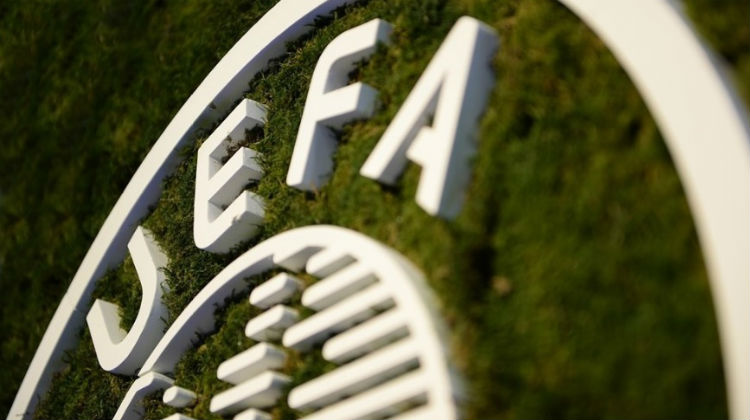 In the five-year cycle 2018/2019—2022/2023 Ukraine, as before, is at 14-th position, below which it will not fall.
Five domestic clubs entered the start of the 2022/2023 season, and four of them have already stopped fighting — Dynamo relegated from the Europa League, and "Vorskla", Zorya Luhansk and Dnipro-1 relegated from the Conference League. Despite this, back in February, Ukraine guaranteed itself the fulfillment of the strategic minimum task in the cycle — getting into the top 15 of the table of coefficients, since for a lower position the associations lose one quota in the Champions League and in general delegate four clubs to the European Cups (and so will have two and FC, respectively).
We are currently ranked 14th, behind 13th Switzerland by 0,425 points (3 points). Rivals scored .0,250 this week (Basel tied in the Conference League, but their point is divided by four), and Ukraine after Shakhtar's draw with Feyenoord - 1:1 in the Europa League took 0,2 (one point is divided by five), and therefore the distance increased a little.
In total, Shakhtar has 13 points this season (including four bonuses for a place in the group stage of the Champions League and one for a ticket to the 1/8 finals of the League), Dnipro-1 has 9 (with one bonus for reaching the play-offs of LK), "Dynamo" - 4,5, "Zorya" and "Vorskla" took one point each. Thus, Ukraine's score is currently 28,5 points or 5,7 points (28,5:5).
This table forms a representation for the 2024/2025 European Cup season, in which, we remind you, it is planned to change the system of group rounds to the Swiss one with an increase in the number of participants to 36. The total representation from the associations and the starting grid for all three tournaments have yet to be approved by UEFA.
From the UEFA Coefficient table
| | | | 18/19 | 19/20 | 20/21 | 21/22 | 22/23 | Sumy | Clubs |
| --- | --- | --- | --- | --- | --- | --- | --- | --- | --- |
| 1 | | England | 22.642 | 18.571 | 24.357 | 21.000 | 18.571 | 105.141 | 6/7 |
| 2 | | Spain | 19.571 | 18.928 | 19.500 | 18.428 | 13.714 | 90.141 | 5/7 |
| 3 | | Germany | 15.214 | 18.714 | 15.214 | 16.214 | 16.000 | 81.356 | 6/8 |
| 4 | | Italy | 12.642 | 14.928 | 16.285 | 15.714 | 15.928 | 75.497 | 7/7 |
| 5 | | France | 10.583 | 11.666 | 7.916 | 18.416 | 12.083 | 60.664 | 1/6 |
| 6 | | Netherlands | 8.600 | 9.400 | 9.200 | 19.200 | 11.500 | 57.900 | 2/5 |
| 7 | | Portugal | 10.900 | 10.300 | 9.600 | 12.916 | 11.666 | 55.382 | 3/6 |
| 8 | | Belgium | 7.800 | 7.600 | 6.000 | 6.600 | 12.000 | 40.000 | 3/5 |
| 9 | | Scotland | 6.750 | 9.750 | 8.500 | 7.900 | 3.500 | 36.400 | 0/5 |
| 10 | | Austria | 6.200 | 5.800 | 6.700 | 10.400 | 4.900 | 34.000 | 0/5 |
| 11 | | Serbia | 6.000 | 6.000 | 5.500 | 9.500 | 5.375 | 32.375 | 0/4 |
| 12 | | Turkey | 5.500 | 5.000 | 3.100 | 6.700 | 11.400 | 31.700 | 3/5 |
| 13 | | Switzerland | 3.900 | 6.400 | 5.125 | 7.750 | 6.750 | 29.925 | 1/4 |
| 14 | | Ukraine | 5.600 | 7.200 | 6.800 | 4.200 | 5.700 | 29.500 | 1/5 |
| 15 | | Czech Republic | 6.500 | 2.500 | 6.600 | 6.700 | 6.750 | 29.050 | 0/4 |
| 16 | | Norway | 5.375 | 3.750 | 6.500 | 7.625 | 5.750 | 29.000 | 0/4 |
| 17 | | Denmark | 4.875 | 5.125 | 4.125 | 7.800 | 5.900 | 27.825 | 0/5 |