The National School of Football Referees of Ukraine resumed work in Kyiv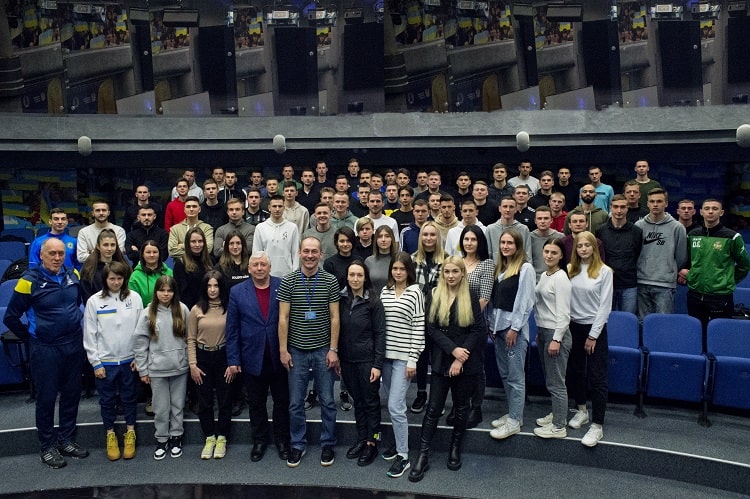 Thanks to the efforts of the Armed Forces of Ukraine and on the initiative of the president of the UAF, member of the UEFA Executive Committee Andriy Pavelek, after a one-year break related to the full-scale invasion of the occupiers on Ukrainian territory, the work of the National School of Football Referees of Ukraine resumed.
The opening of the seminar, which took place the other day in the House of Football, was attended by the Deputy Chairman of the UAF Referee Committee, the head of the NSFA, Serhiy Lysenchuk, and lecturers and members of the UAF KA.
The chairman of the committee, Luciano Lucci, congratulated the young referees. He wished them to always set the highest goals for themselves and to work hard every day to achieve them. In addition, Mr. Lucci noted that every referee has a chance to work in U-19 and League Two matches if they demonstrate a consistent level of refereeing and use the experience gained in regional and amateur level matches.
After communicating with other participants of the seminar, the arbitrators took tests, a written exam and a video test. Subsequently, Serhiy Lysenchuk presented the program for the students of the second year of study of the NSFA, and the member of the KA Mykhailo Ovchar outlined the direction in women's football.
The participants of the event heard information about modern requirements for referees in terms of physical training and medical examination.
In addition, the referees were informed about the regulations of the DUFL and AAFU competitions, and they also listened to lectures from the NSFA teachers - FIFA referee Denys Shurman, member of the referee committee Leonid Yarmolinsky, leading specialist Viktor Derdo and deputy head of the UAF refereeing department Dmytro Kubryak.
Luciano Lucci also drew the attention of young referees to the moral and ethical component of behavior, which should be taken into account not only during football matches.
The final part of the seminar turned out to be interesting, in which the young arbitrators in the feedback mode talked with Lysenchuk and Kubryak, who had gone through the occupation and combat operations, and Dmytro also experienced for himself what captivity is like. Young arbitrators also learned how to survive in these conditions and at the same time have time to do what they love.
In general, it was a very rich seminar with interesting presentations and communication with famous people in the football world. Despite the difficult times, UAF plans to pay maximum attention to young referees this year.