Euro-2023 in women's futsal. The opponent of the Ukrainian national team in the final is the Spanish team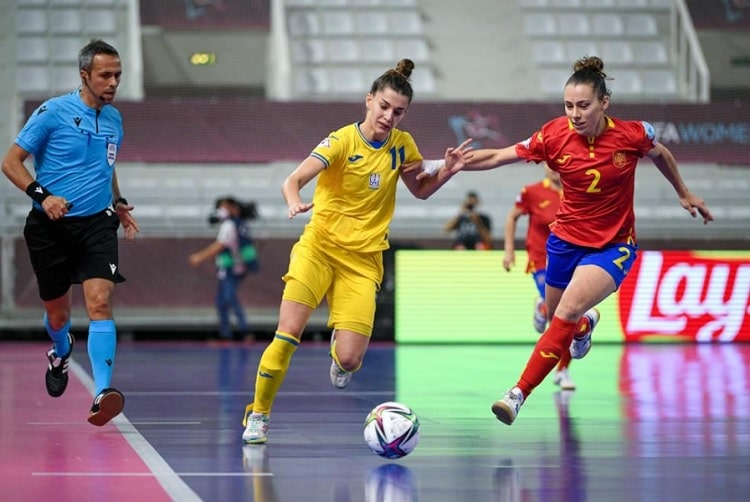 In the final of the 2023 European Women's Futsal Championship, the Ukrainian national team will face the Spanish team.
On Friday, March 17, our girls defeated the Hungarian national team — 2:1 and for the first time in history made it to the finals of the European Championship, which means they guaranteed themselves at least silver medals. We will remind, at the last Euro, last year, Ukrainian women won bronze, and in 2019 they took fourth place.
In the final, the winner of both previous European championships awaits the blue and yellow team - Spain. In the semifinals, "Furia Roja" defeated Portugal - 3:2. The match between Ukraine and Spain will take place today, March 19 (starting at 21.00:XNUMX Kyiv time), live broadcast is planned on the Suspilne: Sport platform.
In the selection for Euro-2023, the Spanish women started from the main round, where they took the first place in group 1, beating Belgium (14:0), Sweden (6:1) and Finland (7:2).
The composition of the women's futsal team of Spain
Goalkeepers: Silvia Agete (Marin), Marta Balbuena (Atletico Navalcarnero).
Outfield players: Noelia Montoro, Maria Gonzalez (both Roldan), Laura Córdoba, Maria Sanz, Irene Córdoba (all Atletico Navalcarnero), Alexandra de Paz (Marin), Irene Samper, Patricia González, Antía Pérez, Daniela Domingos (all "Burela"), Lucia Gómez ("Poyo Pescamar"), Maria Angeles ("Alcantarilla").
Oleg Shaitanov's wards last met the Spanish women on July 1 last year, when in the semifinals of Euro-2022 lost them with a score of 0:9.
Women's Futsal Euro-2023
17.03.2023
1/2
Ukraine - Hungary - 2: 1
Spain — Portugal — 3:2
19.03.2023
Match for 3rd place
Hungary — Portugal (18.00)
Final
Ukraine - Spain (21.00)
The kick-off is Kyiv time.