Yulia Forsyuk: "We rewrote the history of women's futsal in Ukraine"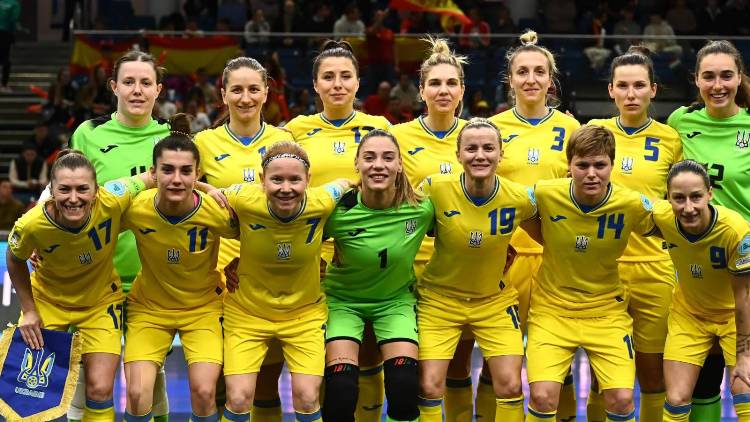 The captain of the women's futsal team of Ukraine Yulia Forsyuk commented on the final match of Euro-2023 against Spain.
In the Euro-2023 women's futsal final, the Ukrainian national team lost to Spain — 1:5. "Furia Roja" became the winner of the third European Championship in a row, the blue and yellow won the historic silver awards for them, and in the match for the third place, Portugal defeated Hungary.
"We are very happy. Thanks to reaching this final, we rewrote the history of women's futsal in Ukraine. Achieving this means realizing a dream I had as a child. We've worked hard for years to get this far, and I hope we've made a lot of people happy today.
Spain is an extremely strong team, they are European champions. It is very difficult to play against them tactically. However, in my opinion, this time we played them much better than last year. I believe that we can do even better. Let's see how it will be in the future," said Yulia Forsyuk, the captain of the blue and yellow team, after the match. the UEFA official website reports..
Women's Futsal Euro-2023
19.03.2023
Match for 3rd place
Hungary — Portugal — 0:12 (0:4)
Final
Ukraine — Spain — 1:5 (0:3)
Goals: Shulga (36) — Peke (1, from penalty), Babenko (11, own goal), de Paz (20), Samper (21), Dani (37).
Ukraine: Kislova (Terek, 21, Mitrofanska, 38) — Shulga, Hrytsenko, Dubytska, Forsyuk (k); Drozd, Tytova, Kirylchuk, Volovenko, Skibina, Babenko, Dyatel.
Spain: Silvia (Marta, 21) — Mayte, Dani, Samper, Peke (k); Noelia, Melli, L. Cordoba, Lucy, de Paz, Antia, Sanz, I. Cordoba.
Booked: Dubytska (1), Skibina (26) — L. Cordoba (13).