Inclusive football sections in Rivne and Ostroh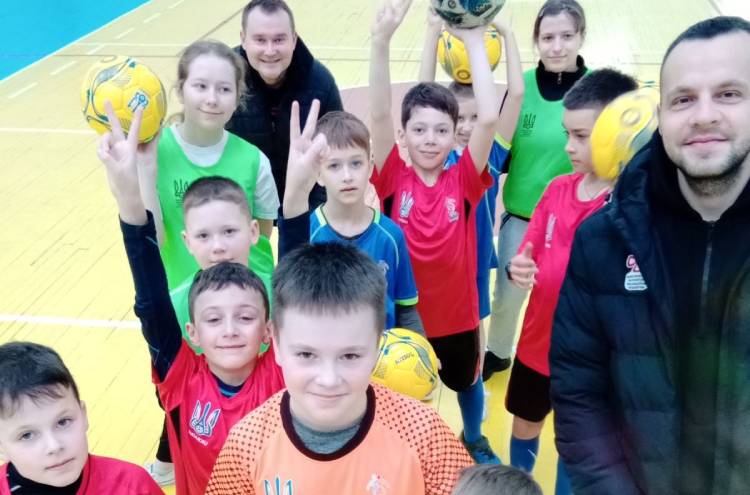 In the Rivne region, the second cycle of classes within the framework of the project of the Ukrainian Football Association "Inclusive football sections" was completed.
The project is implemented by the Rivne Regional Football Association in the Rivne and Ostroh Territorial Communities. Yes, classes are held in Rivne at the following addresses: str. Poshtova, 5 (Rivna regional school for persons with disabilities) and st. Dubenska, 133 (school No. 27). In Ostroh, the events take place on the basis of school No. 1 (42 Vyshenskogo St.).
Inclusive sections are attended by 37 children with special educational needs. The children are extremely satisfied with the lessons. For example, Dmytro A., a student of the 11th grade of the Rivne Lyceum No. 27, shared his impressions:
"During the classes, we get various light physical exercises, learn how to play football, and in general spend time having fun and benefiting our health. I am very pleased that I have the opportunity to visit these sections, because there is a friendly and warm atmosphere, we get a lot of positive emotions and can at least take our mind off the difficult events of today. Here I met new friends with whom we train well together and make friends, supporting each other. Here I was able to believe in myself and my strengths, open up in a new way. My physical and psychological well-being is improving, so I look forward to each new training session.
I express my sincere gratitude to the organizers of our leisure time. I believe in the Armed Forces and our victory! Glory to Ukraine!"
With this project, within the framework of the UEFA Mass Football Charter, the Ukrainian Football Association aims to:
— to improve the psycho-emotional and physical condition of children through their involvement in physical activities and socialization;
— to change the attitude of Ukrainian society towards people with disabilities;
— provide access to inclusive sports activities;
— to reveal children's potential;
— to unite children and adults, regardless of the peculiarities of physical and mental development.
Inclusive football sections, to which children with special educational needs love to enroll, are opening in the 21st community in Ukraine. Thanks to the UAF, the sections are equipped with children's football uniforms, balls and the necessary sports equipment.