Ruslan Rotan: "We must be 100% motivated, because I think we will play with a team from the top 5 in the world"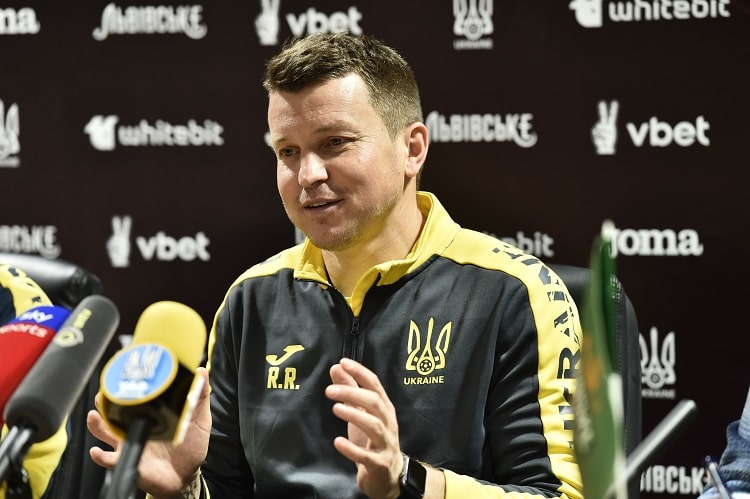 Acting head coach of the Ukrainian national team, Ruslan Rotan, spoke at a press conference dedicated to beginning The national team's national team before the match of the Euro-2024 qualifying tournament with England, which will take place on March 26 in London at Wembley (beginning - at 19.00 Kyiv time).
— Mykhailo Mudryk had a rather difficult start at Chelsea. You know him well from the youth national team of Ukraine. How does he cope, how motivated is he?
- Mykhailo is a talent whose full potential has not yet been revealed. I am sure that in a few months he will be in key roles in the Premier League. He is a very good player, motivated, he really wants to play at Wembley. We have to treasure such players like diamonds, trust them. But they should also feel important not for the "youth", but for the national team, for "Chelsea". This is a motivation that should give him confidence.
— How does the national team of Ukraine feel at the beginning of the selection campaign? How do you cope with work? What does it mean for your team to play at Wembley?
— This is a match not only of players and coaches, but a match of the whole country. I want to thank the people of Great Britain for supporting us in the war our country is waging against the enemy. Everyone's support is very important to us. We are very grateful to you for her. I believe this is also a match for our warriors. What is happening in Ukraine now is very scary. We must be motivated to please them both with the game and the result, to give emotions that our people lack now.
— Do you count on the support of Ukrainians in London to show a good result?
- Indeed, we count on patriotic people who support us. Any support is very important. I would like to ask the fans about her. I think there will be a friendly atmosphere at Wembley, but there will be a big fight on the pitch itself. I am sure that this will benefit football and the people who will attend the match, as well as come to support Ukrainians as a nation.
— You work with players who have extensive experience playing in England, such as Oleksandr Zinchenko or Andriy Yarmolenko. How difficult is it for you to create an atmosphere of normality in the team against the background of all the events at home?
— Our boys, who play in the Premier League, are very emotional people who always support the country in all directions. They are highly motivated, they are the leaders of the national team, an example for our young guys, for all people and athletes who take only the best from them. We should have more such players. I would very much like our footballers to continue to join the ranks of EPL clubs in the future. It will be very good for the national team.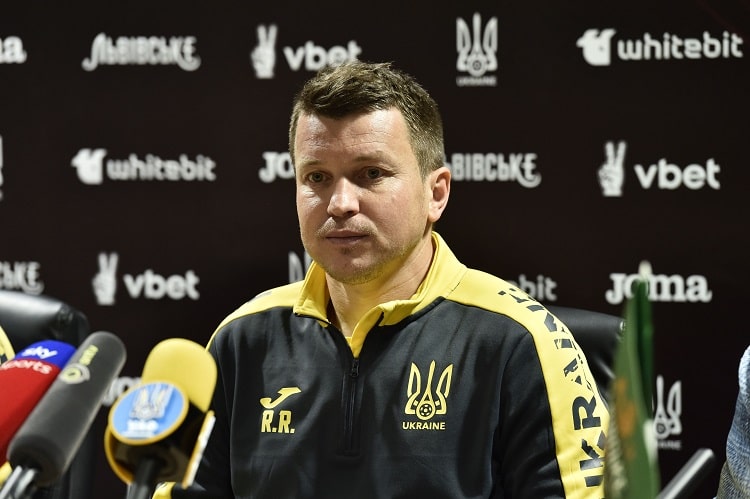 Photo by Pavlo Kubanov
— Is Zinchenko now playing the best football in his life? How important is it for the national team?
— Indeed, Alexander's intelligence is the main progress of both our team and football. Football progresses when there are players with Zinchenko's level of intelligence. It's fantastic, to be honest. I always liked such football players. If there are more such players, football will be better and more diverse, amazing for the spectators.
— Are you considering the option of Mudryk leaving the position of central attacker?
— This issue will be relevant closer to the match. Tomorrow we have a friendly game with Brentford, we need to look at the condition of the players, their understanding, key connections. Having drawn conclusions, we will prepare for England. But I want to say that anything can happen. I think that Mykhailo can play there, he has the qualities of a center forward.
— Are all football players healthy?
— Today Ilya Zabarny is injured, not ready for the match, he will not be able to play at Wembley. We talked with the doctors of his team, we came to the conclusion that he cannot be used. Andriy Yarmolenko has an injury and is currently out of the main group. But there is time before the match, maybe he will be ready. Serhii Sydorchuk and Viktor Tsygankov have a slight cold. I think everything will be fine in a day.
— What is the situation with Yuchym Konoply's call to the Ukrainian national team?
— He called after the match with Feyenoord, said that he has a problem, that he cannot work at 100%. We talked, I gave him time to consult with the doctors. I said I would accept whatever he decided. He called back and said that, unfortunately, he wants to return to Shakhtar matches during the break. Therefore, no problems, we summoned Denys Miroshnichenko.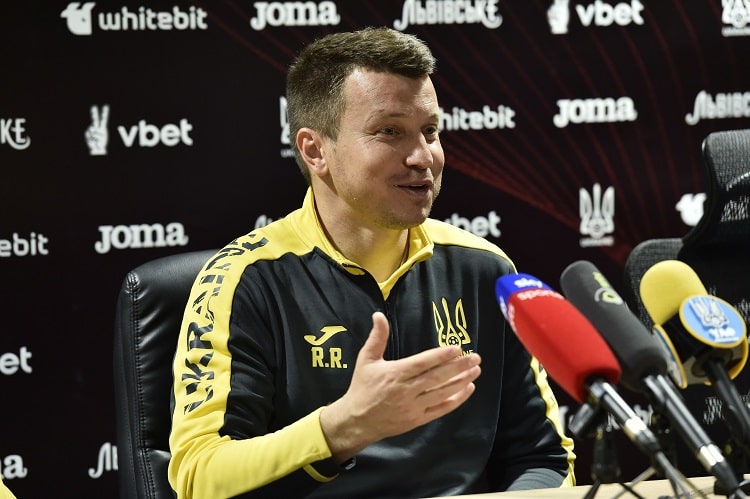 Photo by Pavlo Kubanov
— This is your first match as the head coach of the national team. The difficult conditions in which our country is now, the psychological state of the players, logistics... Considering all the difficult circumstances, does this additional responsibility add motivation to your team?
- Really, it's not easy. However, in reality, it is not easy for our soldiers on the front lines. And the fact that it is difficult for the players to recover, to get there... We have to be ready for the match and be 100% motivated, because I think we will play a top-5 team in the world. This is an important match for us, we need to put everything aside, be focused on the game, because we have to give our country emotions that will lift it up in this difficult time.
— You mentioned the Ukrainian soldiers on the front line. Accordingly, the national team of Ukraine will go to the football match. At the same time, friendly matches of the aggressor country fall on the same dates. What do you think of those who agreed to play with her?
— Those countries that agree to play with the aggressor country support what it is doing in Ukraine. The best thing we can do is to ignore her and those who play with her. They don't deserve to be talked about. Those countries that respect international norms, first of all people, deserve attention. It is necessary to talk about this and reject the fact that Russia is playing with there, not even to mention them.
— 1000 tickets for the match were given to Ukrainian refugees. How do you feel about such a decision?
— This is a very correct step that unites our states. It shows your attitude towards our country. A huge thank you to your people, country, for the fact that you support Ukraine, the Ukrainian people, and Ukrainian football at all levels.