Ruslan Rotan: "We will draw conclusions from the match against England at Euro-2020, especially regarding the game during standards"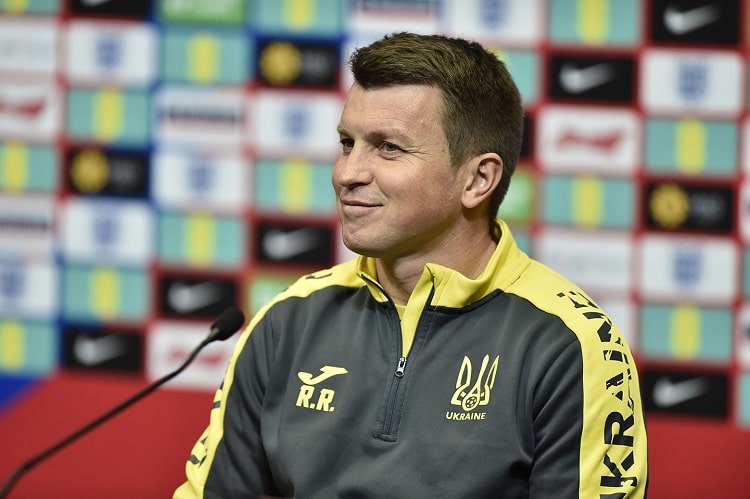 Acting head coach of the Ukrainian national team, Ruslan Rotan, spoke at a press conference before the match of the Euro 2024 qualifying tournament with England, which will take place on March 26 in London at Wembley (starting at 19.00:XNUMX Kyiv time).
- What information did he give you? control match with "Brentford"? Why was it so closed?
— If everyone could get to the match, the stadium would be full. There was a problem with the organization not only for our association, but also for "Brentford" itself, which organized the match. The game was important in terms of the fact that we haven't met for a long time, we spend little training together. Such matches provide an opportunity to better feel the connections, establish interaction between links.
— Did you analyze the previous match with England at Euro 2020? Have you decided on the lineup for tomorrow's game?
— There is no point in talking about the composition now. We have the composition in our heads, tomorrow everyone will see it. As for the previous meeting, at the Euro, my colleagues and I reviewed it many times. We will draw conclusions, especially regarding the game during standards. We understand what the atmosphere will be like at Wembley. We know England well, which is among the world's top 5, as I have already said. We dream of playing in such matches, we enjoy them. Tomorrow in this beautiful country in a beautiful stadium with a beautiful team we are ready to show a great game. We will fight for a result that will suit us.
— You are currently the acting head coach of the national team of Ukraine, as well as the helmsman of the youth team and "Alexandria". How do you manage to combine these jobs? Does yesterday's add positivity peremoga U-21 teams?
— At the moment, the "youth" gives us confidence, it's a very good sign. As for my position, the match is tomorrow, I am the head coach of the national team, so I am focused on this game. The day after tomorrow morning I'm going to Italy for the match of the youth team. Now all of us, like the whole country, have a situation from which we need to get out. I couldn't refuse when I was invited to this position for the match against England - it would be unpatriotic of me. We are concentrating on tomorrow's match.