Ruslan Rotan: I hope the match at Wembley will give our team an impetus to reach great heights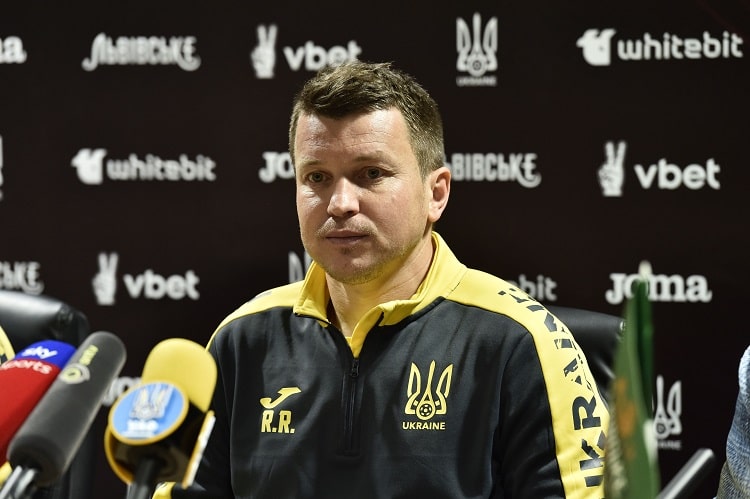 Caretaker head coach of the national team of Ukraine Ruslan Rotan commented defeat from England at Wembley in a Euro 2024 qualifier.
— What was not enough today to achieve a positive result?
— I think we lacked patience at the end of the first half. When you concede goals before the break, you have to adjust psychologically. When opponents double the score, it becomes a difficult task, because we understand who we are playing against. We played against England, a strong team whose skill is at a very high level. I can say that the boys deserve more. We have a very good team, but they need time, you will see that this team is capable of much more.
— The national team of Ukraine has not played since September of last year, how difficult was it today? What do you think about the Ukrainian fans who were given the opportunity to support the team?
— The first match after such a break is very difficult. We're getting a little younger now, and that balance will pay off in the future and make a good team. The first game against a strong opponent showed that this team has a future.
I want to thank the fans, both our and English, who also supported us. It is an incredible atmosphere that you can only dream about. I hope that the match at Wembley will give an impetus to our national team to achieve great heights.
— What was the idea of ​​transferring Zinchenko to the position on the right in the defense in the second half?
- When we entered the wide zones, we lost a lot of balls. So I expected fewer losses and more control of the game. Plus, I subbed in fresh players in the middle of the field to give a push, to be more active up front, and to turn the tide of the match. Unfortunately, we didn't manage to be very aggressive up front. Sometimes we controlled the ball well, but we lacked patience in some episodes when we had to keep the ball and look for the moment.
— Your qualifying campaign is taking place under difficult circumstances. How well do you think Ukraine will perform?
— Indeed, in terms of logistics, it is very difficult for us, it takes us almost 24 hours to gather for the matches and get to the place where we set up the camp. But we have to start with what we have. Unfortunately, there is a war going on, we have to understand that. We can only thank our warriors for allowing us to hold matches with such teams. The problem of logistics is already in the background - we have to get used to it. God grant that the war in our country will end soon.
— Many fans expected Tsygankov in the starting line-up. Why did you decide to let him in only after the break, and do you regret that decision?
— When the match ends with such a result, you can say a lot after it and make excuses. But before the game we have a plan. We perfectly understood that the first half was going to be very difficult for us, the England team would actively press, cover, give little time to work with the ball. We just had to withstand that pressure, control the ball well. In the second half, there was an idea that Tsygankov, who is in excellent form, will be able to make a result with his successful actions. Unfortunately, the plans did not come together. Therefore, it can be evaluated differently, but this was my decision.
— Don't you think that you were a little late with the replacements, in particular, it was possible to play Dovbyk earlier?
— Indeed, perhaps Dovbyk could have been subbed in a little earlier. But Yaremchuk worked very well on defense, he is good at it.