Support the Ukrainian national team with FIFA in the FIFAe Nations Cup 2023 qualification playoffs: live — on the UAF YouTube channel!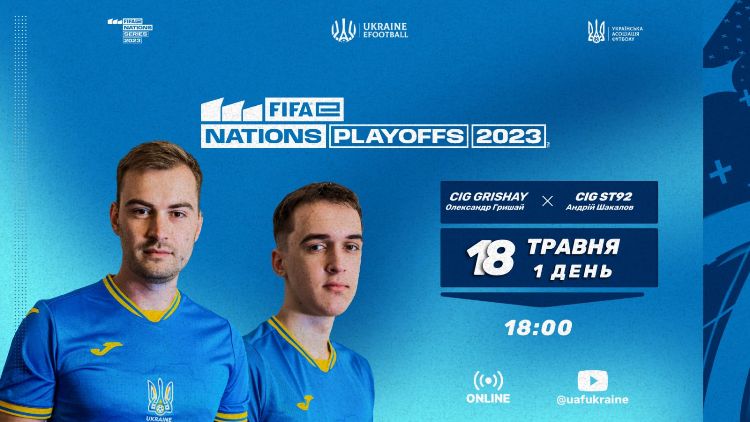 On Thursday, May 18, the national team of Ukraine in the FIFA discipline will start in the qualification playoffs of the e-football world championship — FIFAe Nations Cup 2023.
This is the final stage of the selection for the world championship, the game series of which will take place in the 2vs2 format in the FIFA 23 simulator on the PS5 platform.
The Ukrainian team will be represented by Oleksandr CIG Grishay Grishay and Andriy CIG ST92 Shakalov during the online qualification matches.
Within group A, the national team of Ukraine will meet with the teams of Italy, Israel, Norway and Bulgaria.
Matches will be played in a round-robin format (home and away) in the BO1 format. 3 points will be awarded for a win, 1 point for a draw, and 0 points for a loss.
All matches of the national e-football team on the way to FIFAe Nations Cup 2023 are broadcast live on the YouTube channel of the Ukrainian Football Association. Turn on the broadcast at 18.00 and cheer for the blue and yellow!