Tickets for the Euro 2024 qualification match between Ukraine and Malta are on sale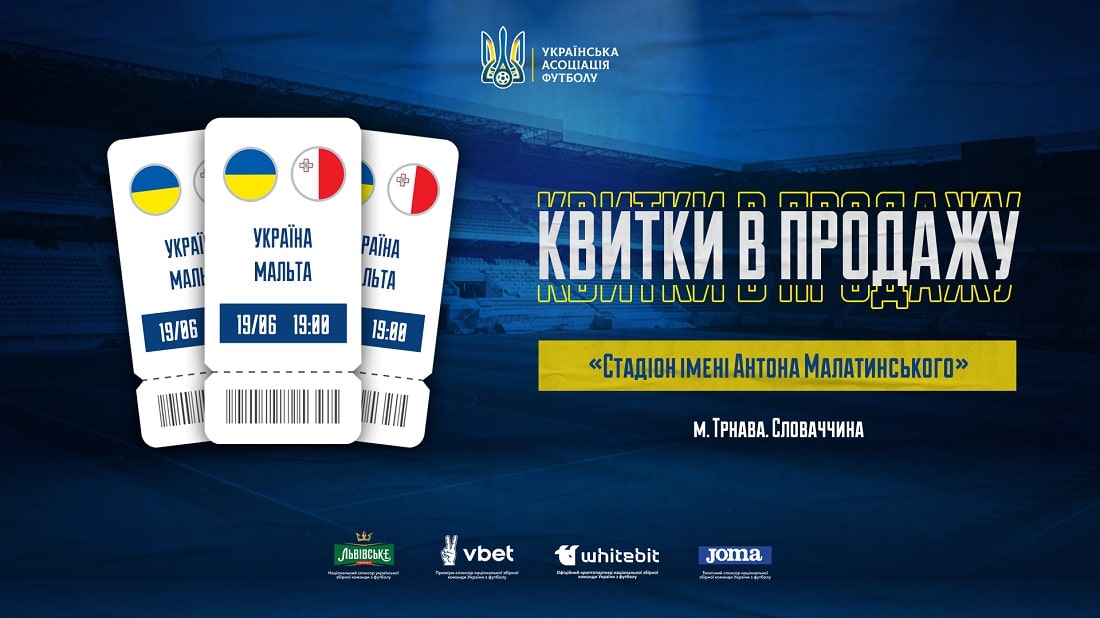 The sale of tickets for the match of the qualifying round of the European Championship 2024 between Ukraine and Malta continues.
The match will take place on June 19 at the Anton Malatynsky Stadium (City Arena) in Trnava (Slovakia). It starts at 18.00:19.00 CET (XNUMX:XNUMX Kyiv time).
You can buy tickets online for here in any convenient way (bank cards, cryptocurrency).
The price of tickets is from 10 euros.
To buy a ticket:
Select a ticket category.
Select the number of tickets. One fan can purchase up to four tickets.
Choose your preferred payment method.
Enter all required correct details of the person/persons for whom you are purchasing tickets.
Make payment.
Tickets will be sent to the e-mail address you specify.
You can print the ticket or download the electronic version to your phone.
Please note that all tickets for the match Ukraine — Malta are personal. Entrance to the stadium will be carried out by checking the ticket and the identity document. Please make sure you have your documents with you.
For children under 6 years of age, entrance to the stadium is free without providing a separate seat. Children aged 6 and over must have tickets.
The entrance to the stadium will be open two hours before the start of the match, from 16.00.
We also emphasize that for the convenience of the fans, the start time of the match between Ukraine and Malta was moved to 18.00:XNUMX local time. So, after the match, all fans of the main team of Ukraine will be able to conveniently travel from Trnava to other cities in Slovakia and Europe.
We are waiting for every Ukrainian in the stands of Trnava City Arena! Let's give the national team a real home atmosphere and support! Mood color of the match: blue-yellow! We believe in Ukraine!