Weekend for the legionnaires of the Ukrainian national team: the final of Yarmolenko and the finish of Kochergin and our boys in the Premier League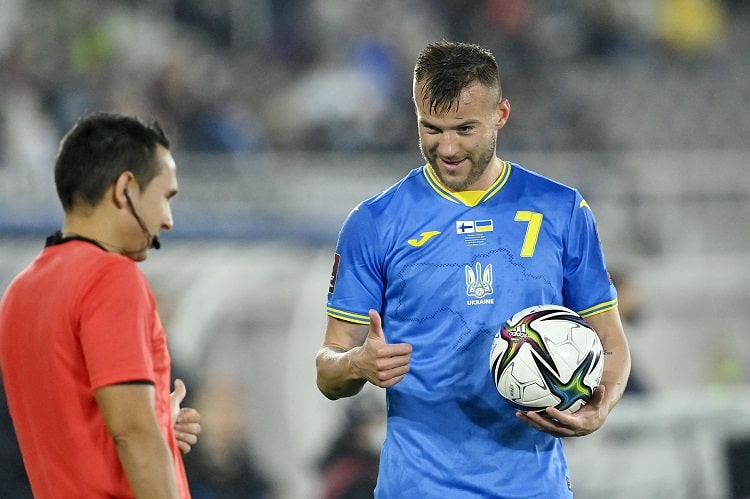 Another game club weekend for the legionnaires of the national team of Ukraine, who were invited to prepare for the June matches of the national team, has a chance to stretch for three days.
Today, May 26, within the 37th round of the French League 2 "Bordeaux" Danyla Ignatenko on the road will meet with "Ansi" (the meeting starts at 21.45:XNUMX p.m. Kyiv time).
On Saturday, May 27, in the final round of the Polish Extraclass "Rakuw" Vladislav Kochergin will host "Zaglembe" at home (18.30).
In the final of the UAE League Cup "Al Ain" Andriy Yarmolenko and Serhiy Rebrova will meet with Al-Sharjah (18.30).
During the 37th round of the Spanish La Liga, "Real" Andrii Lunin will play against "Seville" at a foreign stadium (20.00).
In the 37th round of the French League 1 "Marseille" Ruslan Malinovskyi will host "Brest" (22.00), and "Strasbourg" Eduard Sobol will face "Paris Saint-Germain" at home (22.00).
On Sunday, May 28, in the 14th round of the North American MLS "Inter Miami" Sergey Krivtsov will meet "Montreal" on a foreign field (02.30).
In the final, 38th round of the English Premier League, "Chelsea" Mykhailo Mudryk will host "Newcastle" (18.30), and "Everton" Vitalii Mykolenko will be waiting for guests from "Bournemouth" Ilya Zabarny (18.30)
In the penultimate round of the championship part of the Belgian Pro League "Bruges" Roman Yaremchuk will play with "Hank" on their field (19.30:XNUMX p.m.).
After all, in the Spanish Primera "Girona" Viktor Tsygankov will host Betis (20.00).