Oleksandrivka, in the Kirovohrad region, met "Open football lessons"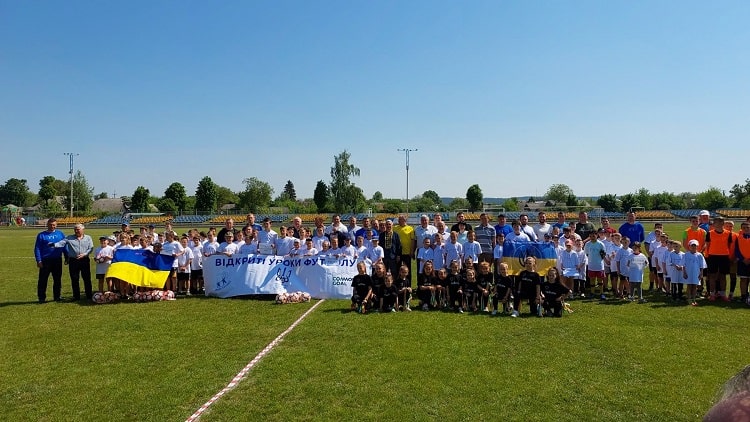 Psychosocial support for children affected by the war and children of IDPs through football was organized in Kirovohrad Region by the Ukrainian Football Association, the Kirovohrad Regional Football Association, the Kirovohrad Regional Council and the community of Oleksandrivka.
72 children from Oleksandrivska TG and other regions of Ukraine, who were forced to move due to the war, took part in the "Open Football Lessons". The sports festival lasted two days. On the first day, the children enjoyed six different game, psychological and safety stations equipped by volunteers, and the next day they played the "Sweet Cup".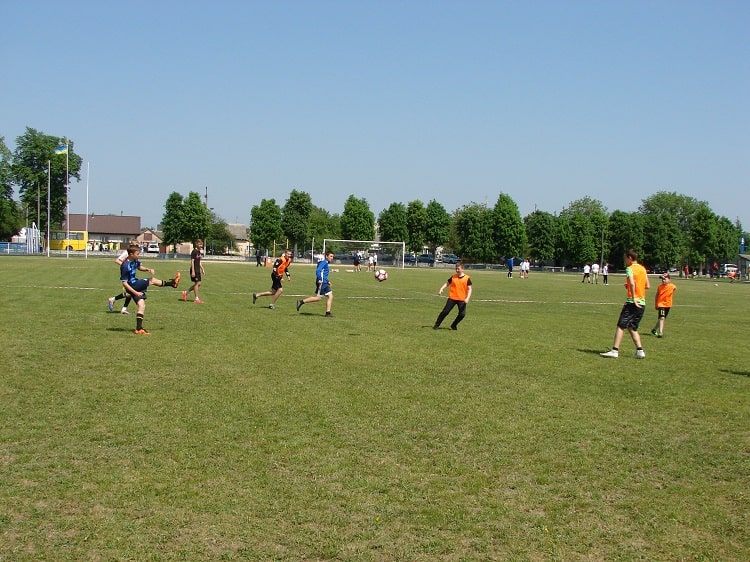 Photo by KOAF
Fun football in the format of a festival, in which every child became a champion, aroused the interest of the guests of the event - the chairman of the Kirovohrad Regional Council Yury Drozd, the People's Deputy of Ukraine Ihor Mudryi, the Oleksandriv village head Oleksandr Bezpechny, the deputy of the Kropyvnytskyi District Council, the president of FC "Tyasmin" Oleksandr Kovtun, the chairman of the Kirovohrad Regional Football Association Viktor Bezsmertny and the national coordinator of the project from UAF Yevgeny Stolitenko.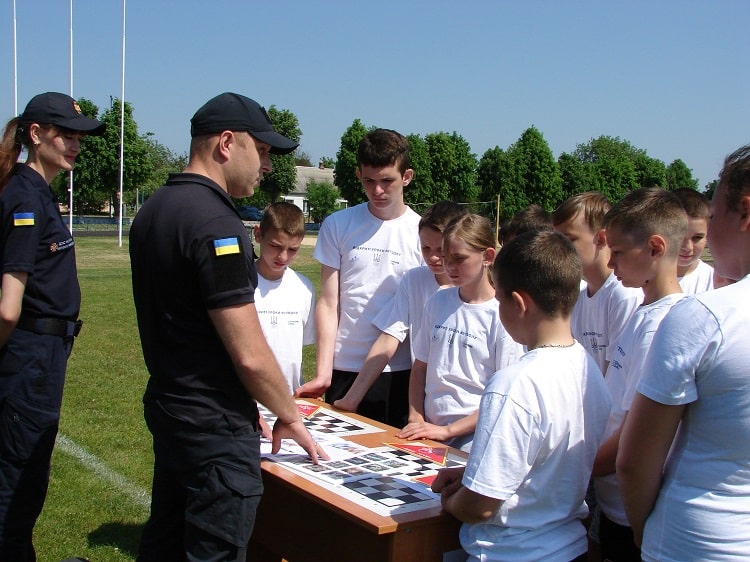 Photo by KOAF
All project activities are carried out in the regions in agreement with the regional military administrations.
The Ukrainian Football Association, with the support of Common Goal and the Association of Cross-Cultural Projects (Denmark), continues the "Open Football Lessons" project, which includes:
— psychosocial support for children of IDPs, children of military personnel of the Armed Forces of Ukraine, children affected by war;
— unification and friendship of IDP children with local children, social integration;
— an inclusive environment, participants regardless of ability level, gender, as well as the participation of children with special educational needs;
— knowledge of security in conditions of war;
— the philosophy of mass football — the joy of the game instead of the result at any cost;
— education of a healthy lifestyle;
— development of volunteering;
— activation of local communities through cross-sectoral networks (teachers, trainers, psychologists, security specialists, parents, youth leaders, local authorities, patrons, etc.).