The French women's national team WU-17 became the champion of Europe for the first time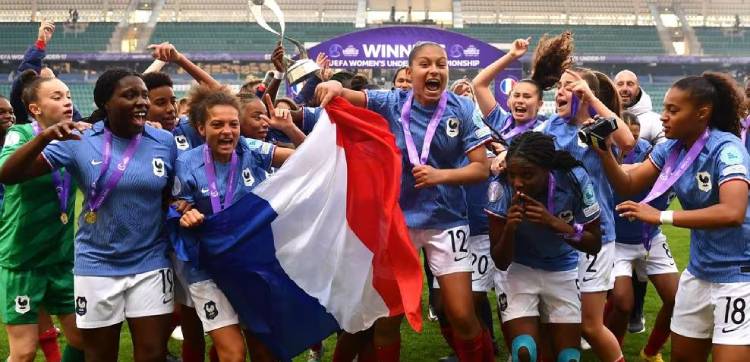 In the final of Euro-2023 (WU-17), the French women's national team defeated the Spanish team and became the champion of the continent.
Spain and France met in the final match of the 2023 European Women's Championship in Tallinn, Estonia. The day before, in the semifinals, the Spanish women beat England (3:1), and the French women defeated Switzerland (10:2).
In the decisive confrontation, France scored three goals in the second half, to which the Pyrenees responded with two - 3:2. So, for the first time in history, the tricolors became European champions in the WU-17 category. The Spanish lost in the second final in a row.
Euro-2023 (WU-17). Final
Spain (WU-17) — France (WU-17) — 2:3 (0:0)
Goals: Lopez (79, 80) — Joseph (64, 74), Mael. Mendy (78, from the penalty).
Sent-off: Aicha (90+6, I).
We will remind you that the women's national team of Ukraine WU-17 in this year's European championship in its group of the first round took it last place and relegated to League B. In the second round, blue and yellow thanks to victories over Bulgaria - 2:1 and Latvia - 5:0 secured the first step and return to the top division.