Donetsk "Shakhtar" was awarded medals for the victory in the championship of Ukraine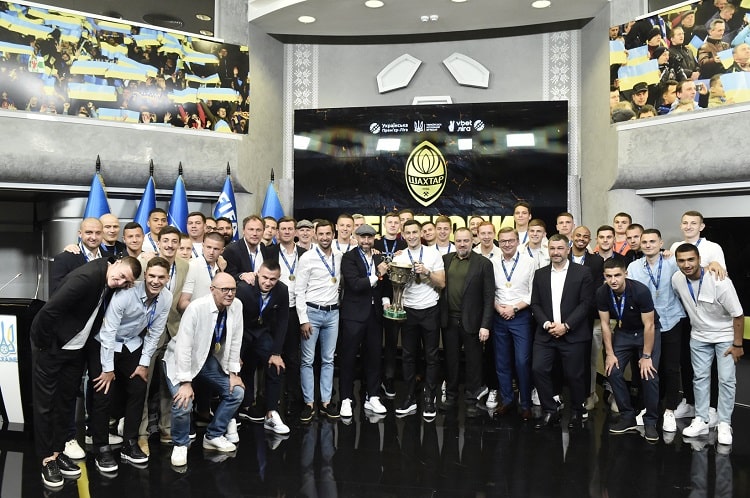 Today in the House of Football, a solemn ceremony was held to award Shakhtar FC with UPL gold medals and the transitional trophy "Champion of Ukraine". Players for the tour to the finish line won over direct competitor in the fight for the championship - "Dnipro-1" - with a score of 3:0 and guaranteed first place. The Donetsk club won the main trophy of the championship of Ukraine for the fourteenth time and received a direct pass to the group round of the Champions League.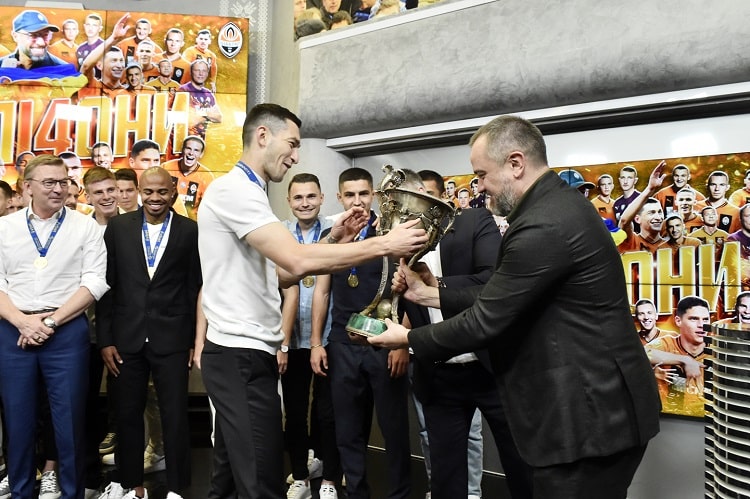 Photo by Pavlo Kubanov
In the 2022/2023 season in the championship of Ukraine, "Shakhtar" won the most number of victories (22) and conceded only one match. The players scored the most goals (68) and conceded the fewest (19), scored the most points in matches with direct competitors.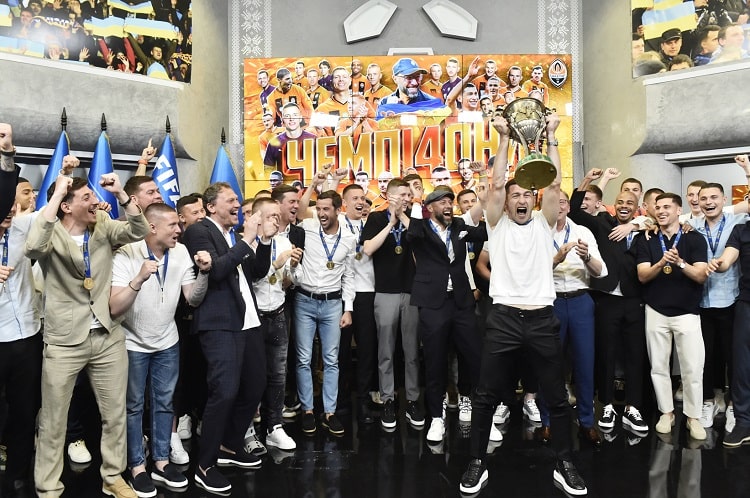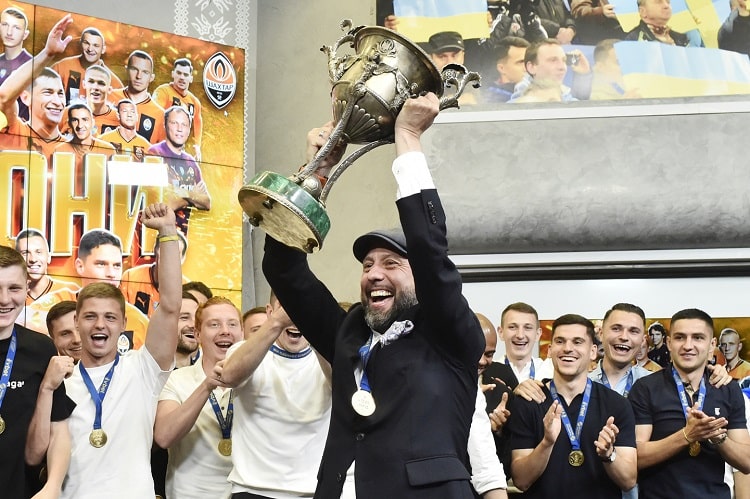 Photo by Pavlo Kubanov
Gold medals and the "Champion of Ukraine" cup to football players, coaches, representatives of the administrative staff and management of Shakhtar FC handed president of UAF, member of the UEFA Executive Committee Andriy Pavelko, first vice-president of UAF Oleh Protasov and director of UPL Yevhen Dykiy.