"Open football lessons" visited Pervozvanivka in Kirovohrad Oblast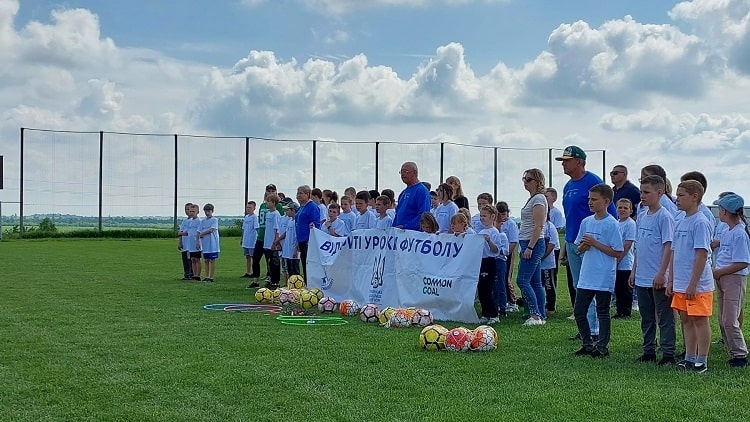 In Pervozvanivka, a football festival of the "Open football lessons" project for children affected by the war took place at the "Ingul" stadium. Important psychosocial football events were organized by the Ukrainian Football Association, the Kirovohrad Regional Football Association and the Pervozvaniv community.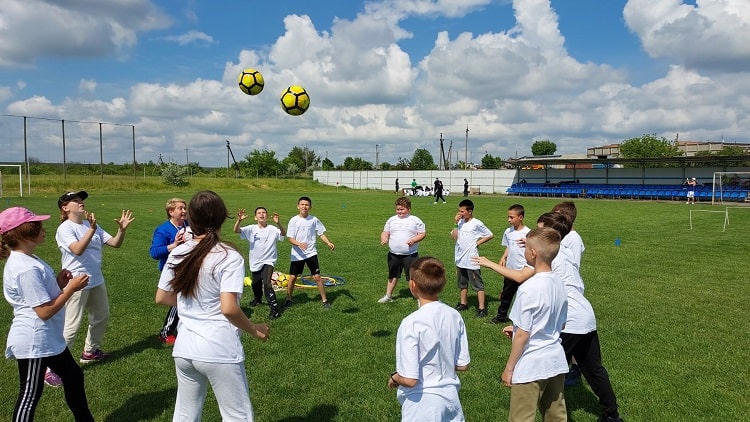 Photo by KOAF
Children from Pervozvanivska TG and from other regions of Ukraine, who were forced to move due to the war, took part in the "Open Football Lessons". The sports festival lasted two days. On the first day, the children enjoyed six different football, psychological and safety stations equipped by volunteers, and the next day they played the "Sweet Cup".
The goal of the project activities was the development of children's physical capabilities and talents, the popularization of football, the formation of healthy lifestyle skills, psychological relief, adaptation and socialization of internally displaced children.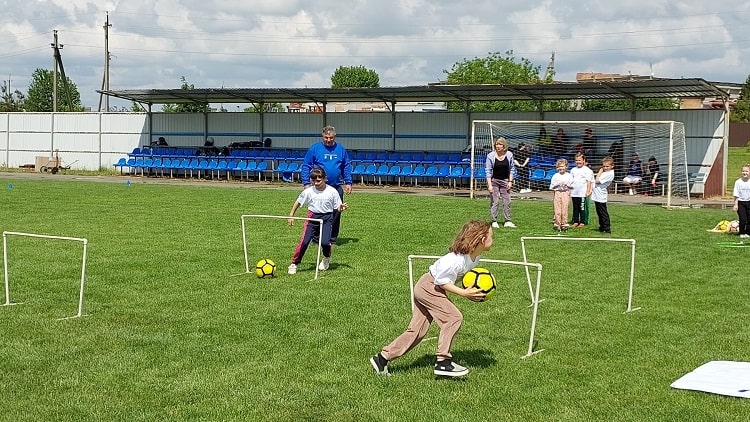 Photo by KOAF
At the beginning of the event, everyone sang the National Anthem of Ukraine together and observed a moment of silence in memory of all defenders of Ukraine who died in the war.
The action itself began with a fun and energetic movement. The children had a meaningful time in the fresh air, got a lot of positive emotions, showed their dexterity and skill.
The event for children was opened by the head of the Kirovohrad Regional Football Association Viktor Bezsmertny, the head of the Youth and Sports Department of the OVA Andriy Shchetyna, the head of the regional department of the Committee for Physical Education and Sports of the Ministry of Education and Culture Oleksandr Shevchenko, the head of the Pervozvanivsk Village Council Praskovia Mudrak, the director of the Pervozvanivsk Lyceum Oksana Kurlova.
Local schools received a large amount of sports equipment and balls for holding football events, volunteers were equipped, and each child who participated in the festival received a project t-shirt and a participant's diploma as a gift.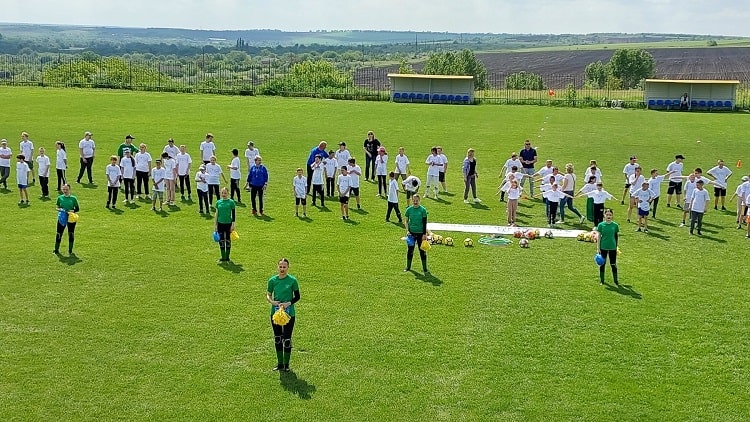 Photo by KOAF
All activities of the project are carried out in the regions in agreement with the regional military administrations.
The Ukrainian Football Association, with the support of Common Goal and the Association of Cross-Cultural Projects (Denmark), continues the "Open Football Lessons" project, which includes:
— psychosocial support for children of IDPs, children of military personnel of the Armed Forces of Ukraine, children affected by war;
— unification and friendship of IDP children with local children, social integration;
— inclusive environment, involvement of participants regardless of ability level, gender, as well as participation of children with special educational needs;
— acquiring knowledge of security in war conditions;
— the philosophy of mass football — the joy of the game instead of the result at any cost;
— education of a healthy lifestyle;
— development of volunteering;
— activation of local communities through intersectoral networks (teachers, trainers, psychologists, security specialists, parents, youth leaders, local authorities, patrons, and others).