"We are preparing new steps to further limit the Russian military potential." Address of the President of Ukraine Volodymyr Zelenskyi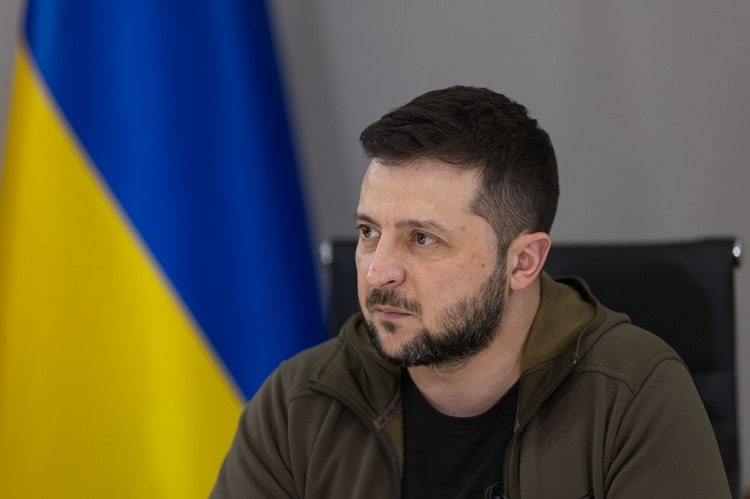 President of Ukraine Volodymyr Zelenskyi addressed the people, talking about the inevitability of Russia's defeat in the war and about the world's most important joint task.
"I wish you health, dear Ukrainians!
Today's report.
First of all, I am grateful to each of our soldiers, all our defenders, who gave us exactly the news that we expect this day. Bakhmut direction - well done, warriors!
We see how hysterically Russia takes any step we take there, all the positions we take.
The enemy knows that Ukraine will win. They see it. They feel it thanks to your strikes, soldiers, and in particular in Donetsk region. Thanks for that!
Today I would like to highlight several of our combat units. These are the 5th separate assault brigade and the 57th separate motorized infantry brigade, which skillfully, decisively and effectively defend our positions, destroy the invaders and, most importantly, move forward.
Thank you, warriors! Thank you all!
Second, we continue our work on sanctions against Russia.
Although the global trend is already clear — Russia progrаthere is this war, the masters of Russia continue to deny reality. They continue to try to deceive the world, to circumvent sanctions, to produce more weapons, to ensure that more resources and people are spent on this aggression.
We are preparing our steps, new steps to further limit the Russian military potential. Everyone in the world who in one way or another helps a terrorist state circumvent sanctions, everyone in the world whom Russia uses to supply weapons, components, and equipment — every such subject should feel the full force of the free world.
And we will provide it.
It is the common task of the world to stop terror. And the main prerequisite for the fulfillment of this task is to stop any ways in which terrorists are still trying to get something for themselves.
News coming soon.
The third. I held a long and very meaningful meeting today regarding the transformation of our country, our life - now and after the victory.
Objectively, there are fundamental security, economic, energy, technological and simply human questions that require complete and effective answers.
It is these answers that will determine what Ukraine will be like and what the life of Ukrainian children will be like when they become adults and receive the state from the current generations.
A strong state, a free state, a modern state, a state that is pleasant to live in.
We are laying the foundation for this now. All those who fight for Ukraine. Everyone who works for Ukraine. Everyone who helps.
For example, today in the format of the government, the Office, the NSDC discussed the energy industry and — in a broad sense — agricultural production. Not only restoration of what Ukraine had, but development and expansion taking into account the global role of Ukraine for food and energy security of Europe and the world.
We will present all these details. It will be thorough. In particular, we will present it at the London International Conference on the Reconstruction of Ukraine, which will be held this month.
And, of course, we do not stop our international work with partners for a single day.
The Minister of Foreign Affairs of Great Britain was in Kyiv today. A good meeting, useful negotiations and a new strengthening of our countries, our security.
I thanked for all the defense support provided to Ukraine, and especially for the Storm Shadow missiles, which proved extremely effective on the front line. We continued the conversation about the new pro-life coalition - the coalition of "patriots". Step by step, we are moving with our partners to make this coalition as effective for life and liberty as all our other defense coalitions already in place.
They also spoke with the Minister of Foreign Affairs of Great Britain about preparations for the NATO summit in Vilnius. The summit should be meaningful. Then it will become historical.
Thank you to everyone who helps Ukraine! Thanks to everyone who brings the defeat of Russian terror closer!
Glory to our soldiers!
Glory to all our heroes!
Glory to Ukraine!"