WU-15: the girls' national team of Ukraine started the NTZ in Ternopil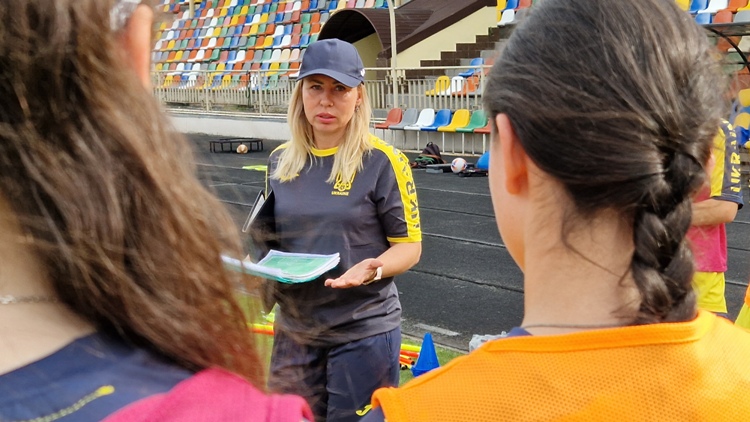 The head coach of the women's national team of Ukraine WU-15 Olena Kudziyeva published a list of 23 players called to the training camp.
After a three-year break related to the pandemic and the full-scale invasion of the Russian Federation on the territory of our country, the youngest women's national team of Ukraine has the opportunity to gather again and check the nearest reserve for further participation in the official competitions of the European Championship and UEFA Development Tournaments.
As the Ukrainian Association of Women's Football reports., on June 5, the team gathered together in Ternopil, where it will hold a week-long training cycle, during which two control matches are planned: on the 8th - against "Ladomyr" from Volodymyr (the meeting starts at 15.00), on the 10th - against "Rukh" from Lviv (17.00).
Unfortunately, not all invitees will be able to participate in the NTZ due to various types of injuries, in particular Anastasia Shvorin and Veronika Derevyanko will stay at home and continue the rehabilitation process.
The squad of the Ukraine team WU-15
Goalkeepers: Alisa Krasikova ("Kryvbas" Kryvyi Rih), Anna Kinder ("Ladomyr" Volodymyr), Maria Vakulko (Znosytskyi Lyceum, Sarnensky district).
Outfield players: Anastasia Belkina, Karolina Jagarian, Sofia Kozishkurt, Victoria Zolotina, Daria Kolodiy (all from "Kryvbas" Kryvyi Rih), Daria Shevchenko, Daria Zhukova (both from "Chaika" Vyshhorod), Karina Lespukh, Daryna Ivasko (both from SDYUSSHOR Uzhhorod), Yana Velgan ("Karpaty" Lviv), Sofia Yuzva ("Champion" Ternopil), Iryna Olynichenko, Daria Dzis, Marta Bunina (all - VODYSSH "Niva" Vinnytsia), Ksenia Orlovska, Sofia Sheinska, Solomiya Kruk (all — "Ladomyr" Volodymyr), Nina Pipchenko ("Medic" Konin, Poland), Valeria Kazina ("Podil" Kyiv), Kateryna Shevchuk (Berezne University of Applied Sciences).