The women's beach soccer team of Ukraine lost to Portugal in sparring in Nazare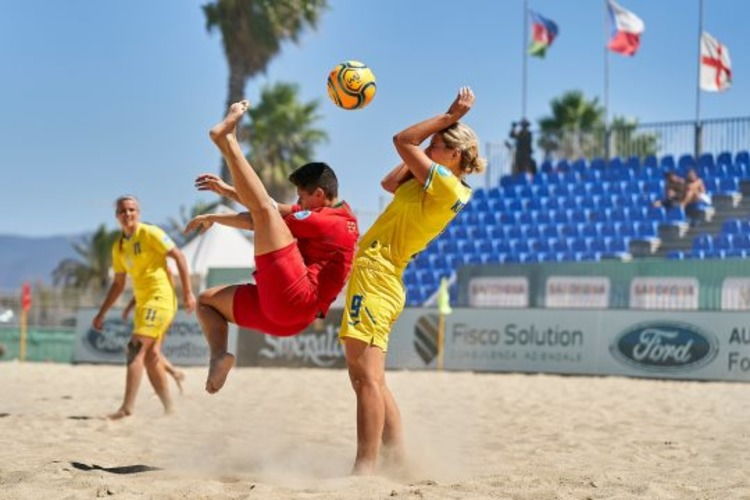 Today in Nazaré, the Ukrainian women's beach soccer team played the first of two scheduled friendly matches with the Portuguese team.
Within the framework of preparation for III Yuriy Klymenko's wards of the European Games continue their training camp. The first part of it took place in Gdańsk, where our team defeated the Polish national team twice (3:0, 3:2).
The second part of the training started yesterday in Nazare, and today the blue and yellow team met with the Portuguese national team. Unfortunately, the Ukrainian women conceded with a score of 3:4. The goals for our team were scored by Anastasia Klipachenko and Yuliya Kostyuk (double).
Friendly match of women's beach soccer teams
Portugal - Ukraine - 4: 3
Goals: Cruz (6), Kosta (12), Flores (21), Marreyrush (27) — Klipachenko (4), Kostyuk (29, 32).
Ukraine: Terek, Tikhonova, Vypasnyak, Kalyagina, Dekhtyar, Malinovska, Klipachenko, Kostyuk, Davydenko, Vasylyuk, Kyrylchuk, Babenko, Dubytska.
Tomorrow, the Ukrainian women's national team will play its second match against the Portuguese team (starting at 18.00:XNUMX Kyiv time).