The Ukrainian women's beach soccer team lost to Portugal in the second control match in the penalty shootout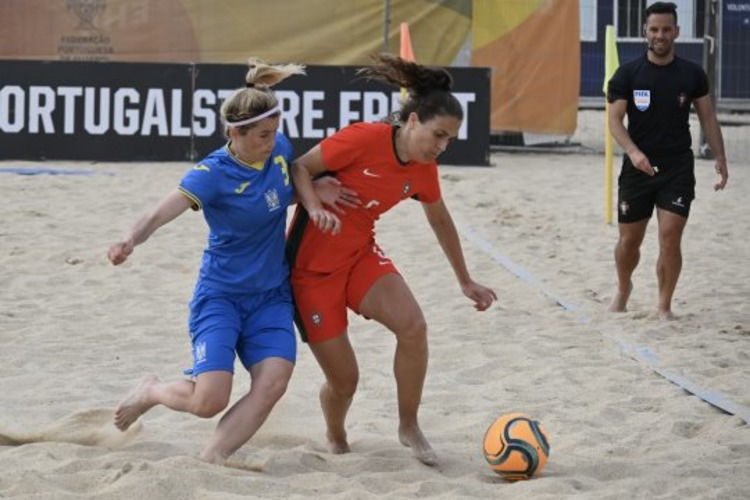 Today, the women's beach soccer team of Ukraine held a second friendly match with the Portuguese team in Nazaré.
Within the framework of preparation for III At the European Games, Yury Klymenko's wards lost to the Portuguese national team in a fierce fight yesterday in Nazare in a control match (3:4).
Today, the blue-yellow team again met with yesterday's opponent. If in the last meeting the Ukrainian women played almost all the time, this time they immediately seized the initiative. In the 4th minute, Yuliya Dekhtyar put our team ahead.
And although in the second period the Portuguese managed to fight back, Yuliya Kostiuk again restored the advantage of the guests. However, in the third 12-minute period, our rivals tied the score for the second time - 2:2.
The match went into a three-minute overtime, in which the teams exchanged goals, and Julia Dekhtyar scored a double for us.
Unfortunately, the Portuguese were more accurate in the penalty shootout — 3:2.
Friendly match of women's beach soccer teams
Portugal - Ukraine - 3: 3, on penalties - 3: 2
Goals: Ferreira, Rocha, Floresh — Dekhtyar (2), Kostyuk.
Ukraine: Terek, Tikhonova, Vypasnyak, Kalyagina, Dekhtyar, Malinovska, Klipachenko, Kostyuk, Davydenko, Vasylyuk, Kyrylchuk, Babenko, Dubytska.
The Portuguese NTZ of the Ukrainian national team will last until June 9, after which almost our entire team will fly home. Four girls — Anastasia Terek, Iryna Dubytska, Myroslava Vypasniak and Olesya Malinovska — will play for their clubs in the European Champions Cup there, in Nazaré.