The Paralympic team of Ukraine became the champion of Europe for the sixth time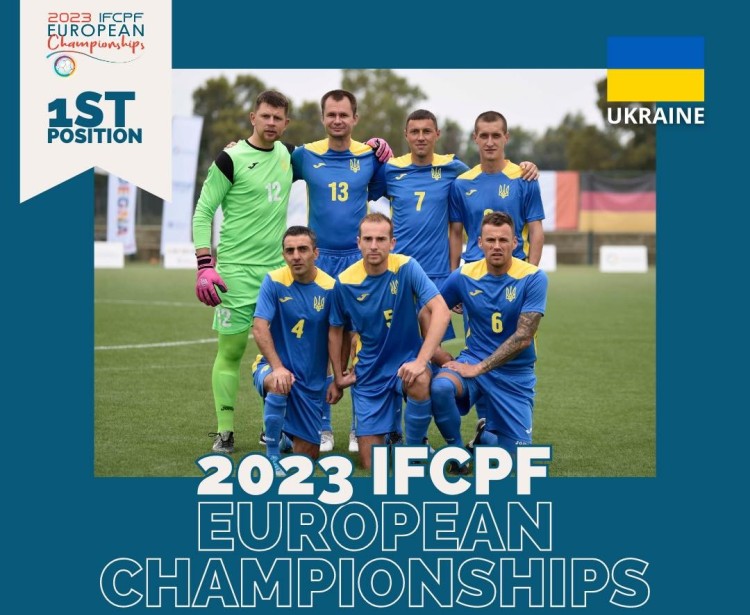 A team of domestic football players with the consequences of cerebral palsy won gold medals at continental championship.
The Paralympic team of Ukraine became the strongest at the European Championship, which took place on June 2-10 in Italy.
During the tournament, Ukrainian footballers took first place in Group B, where they defeated the teams of Germany (8:2), Scotland (8:2) and Ireland (6:2). In the semi-finals, the blue and yellow team beat Spain (4:2), and in the decisive match they defeated England (3:0). The goals in the final were scored by Ivan Donenko, Serhii Bedenok and Anton Balakai.
The third place went to the Spaniards, who defeated the Irish (4:0).
European champions in the Ukrainian national team were: Bohdan Dembyk, Stanislav Podolskyi, Vitaly Romanchuk, Artem Sheremet, Ivan Donenko, Serhiy Bedenok, Bohdan Kulinich, Dmytro Kravets, Anton Balakai, Oleg Len, Edgar Kahramanyan, Yaroslav Chernysh, Artem Krasilnikov, Ivan Shkvarlo. The coach is Serhii Ovcharenko.
It should be noted that the Paralympic team of Ukraine became the European champion for the sixth time in history (1999, 2002, 2006, 2010, 2014, 2023). Also, our team is the current winner world championship which she also won six times (2001, 2003, 2009, 2013, 2017, 2022).