Attention media! Information on accreditation for the Euro-2024 selection match Ukraine — England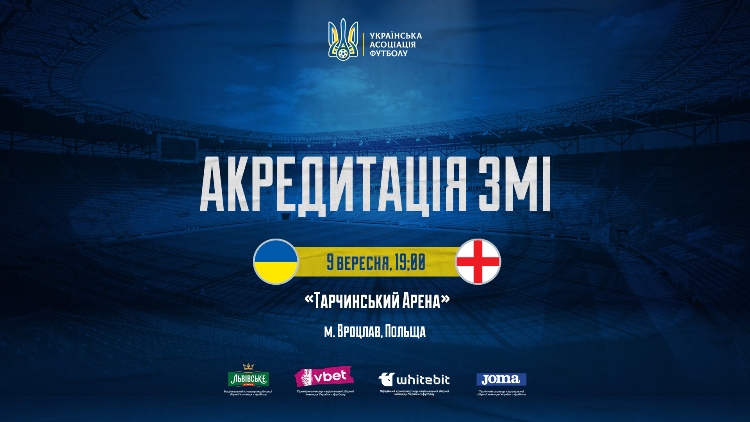 In September, the national team of Ukraine will continue its performances in the qualification for the 2024 European Championship.
On September 9, the national team of Ukraine will play a home match against the England team, which will be held at the Tarchynskyi Arena stadium in Wroclaw and will start at 18.00:19.00 local time (XNUMX:XNUMX Kyiv time).
Mass media accreditation for the match between Ukraine and England started on August 22. Representatives of mass media from Ukraine who wish to obtain accreditation must be registered in the electronic database on the UAF website and submit an application.
Journalists of foreign and international media regarding accreditation issues for the game should contact at the address [email protected].
Please note that applications for accreditation are accepted until September 5.
Applicants will then receive letters of confirmation or denial of accreditation.
Accreditations will be issued on the eve of the match during the pre-match media events, as well as on the day of the match, September 9, at the stadium two hours before the start of the game. Information about the schedule of pre-match media events will be provided additionally.
Contacts: +38 097 962 18 08, +38 097 294 25 40 and [email protected].