Table of UEFA coefficients: Ukraine moved to 17th place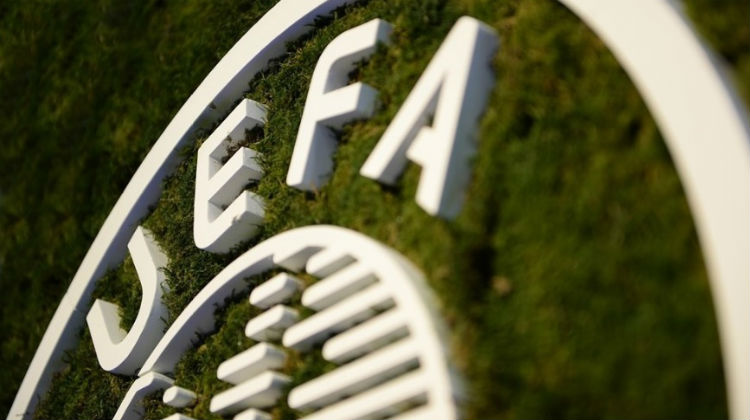 After the first playoff matches of the selection round of European Cups, Ukraine, unfortunately, fell to the 17th place tables of the UEFA coefficients of the five-year cycle 2019/2020—2023/2024 and complicated the situation for herself in the fight for a place in the top 15 in order to keep two passes to the qualification of the Champions League.
Five domestic clubs entered the start of the 2023/2024 season, and one of them has already stopped the fight — "Vorskla" gave way to "Dila" - 1:3 and dropped out of the Conference League.
Ukraine performed very modestly this week: "Dynamo" lost to "Besiktas" in the Conference League - 2:3, and "Zorya" lost to "Slavia" in the Europa League - 0:2. Only "Dnipro-1" put half a point in the treasury (0,1 point) - thanks to the draw - 1:1 with Spartak in the Conference League.
In total, our association has 7,5 points or 1,500 points. "Shakhtar" received four bonuses for a place in the group stage of the Champions League without even entering the field, "Dnipro-1" won 1,5 points, "Vorskla" and "Dynamo" have one each, "Zorya" - none so far.
And again, all our competitors in the fight for a place in the top 15 gained more these days: Norway — +0,250, Israel — +0,375, Denmark — +0,625, Czech Republic — +0,5. So Ukraine was overtaken by Israel and Denmark, currently we are in the 17th position.
We will remind you that we are talking about keeping a place in the top 15, because already the 16th association on the list loses one quota in the European Cups in general (four clubs instead of five), and specifically — in the Champions League (one representative instead of two).
We would like to add that this table forms a representation for the 2025/2026 European Cup season.
From the UEFA Coefficient table
| | | | 19/20 | 20/21 | 21/22 | 22/23 | 23/24 | Sumy | Clubs |
| --- | --- | --- | --- | --- | --- | --- | --- | --- | --- |
| 1 | | England | 18.571 | 24.357 | 21.000 | 23.000 | 2.125 | 89.053 | 8/8 |
| 2 | | Spain | 18.928 | 19.500 | 18.428 | 16.571 | 2.500 | 75.927 | 8/8 |
| 3 | | Italy | 14.928 | 16.285 | 15.714 | 22.357 | 2.285 | 71.569 | 7/7 |
| 4 | | Germany | 18.714 | 15.214 | 16.214 | 17.125 | 2.357 | 69.624 | 7/7 |
| 5 | | Netherlands | 9.400 | 9.200 | 19.200 | 13.500 | 2.700 | 54.000 | 5/5 |
| 6 | | France | 11.666 | 7.916 | 18.416 | 12.583 | 1.666 | 52.247 | 6/6 |
| 7 | | Portugal | 10.300 | 9.600 | 12.916 | 12.500 | 2.166 | 47.482 | 4/6 |
| 8 | | Belgium | 7.600 | 6.000 | 6.600 | 14.200 | 2.500 | 36.900 | 5/5 |
| 9 | | Scotland | 9.750 | 8.500 | 7.900 | 3.500 | 2.000 | 31.650 | 5/5 |
| 10 | | Turkey | 5.000 | 3.100 | 6.700 | 11.800 | 4.250 | 30.850 | 4/4 |
| 11 | | Austria | 5.800 | 6.700 | 10.400 | 4.900 | 2.100 | 29.900 | 4/5 |
| 12 | | Switzerland | 6.400 | 5.125 | 7.750 | 8.500 | 1.000 | 28.775 | 3/5 |
| 13 | | Serbia | 6.000 | 5.500 | 9.500 | 5.375 | 1.000 | 27.375 | 4/5 |
| 14 | | Norway | 3.750 | 6.500 | 7.625 | 5.750 | 2.625 | 26.250 | 3/4 |
| 15 | | Israel | 2.375 | 7.000 | 6.750 | 6.250 | 3.125 | 25.500 | 2/4 |
| 16 | | Denmark | 5.125 | 4.125 | 7.800 | 5.900 | 2.500 | 25.450 | 3/4 |
| 17 | | Ukraine | 7.200 | 6.800 | 4.200 | 5.700 | 1.500 | 25.400 | 4/5 |
| 18 | | Czech Republic | 2.500 | 6.600 | 6.700 | 6.750 | 2.000 | 24.550 | 3/4 |
| 19 | | Greece | 4.900 | 5.100 | 8.000 | 2.125 | 2.600 | 22.725 | 4/5 |
| 20 | | Croatia | 4.375 | 5.900 | 6.000 | 3.375 | 2.750 | 22.400 | 2/4 |