All the participants of the World Beach Soccer Championship in the UAE have been decided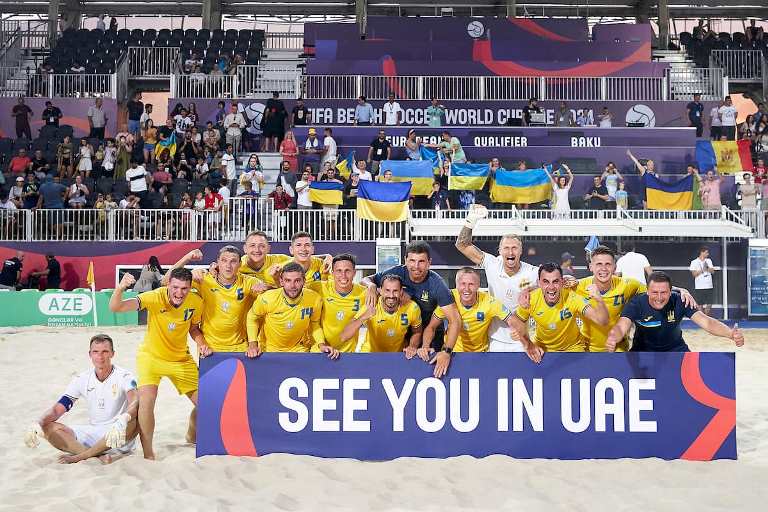 All 16 participants of the final tournament of the 2024 World Beach Soccer Championship are known.
We will remind you that in the European qualification for the 2024 World Cup in beach soccer, which was held in Baku from July 5 to 9, the Ukrainian national team took first place in Group B, beating Spain (4:3 OT), Poland (3:2) and Lithuania (4:1). After that, the blue-yellow team defeated Moldova in a tie match (5:2) and received a pass to the final part of the world championship.
Participants of the 2024 World Cup in beach soccer
UEFA (Europe) — Ukraine, Italy, Portugal, Belarus.
AFC (Asia) — UAE (host), Iran, Japan, Oman.
CONMEBOL (South America) — Argentina, Brazil, Colombia.
CONCACAF (North and Central America) — USA, Mexico.
CAF (Africa) — Egypt, Senegal.
OFC (Oceania) — Tahiti.
16 national teams will be divided into four groups. The two best teams from each quartet will advance to the 1/4 finals. Next, the participants will compete for a place in the semi-finals, and after that they will play in the final and the match for the 3rd place.
As a reminder, the 2024 World Cup in the UAE will be held from February 15 to 25 next year.