UEFA coefficient table: Ukraine added 0,2 points and remained in 17th place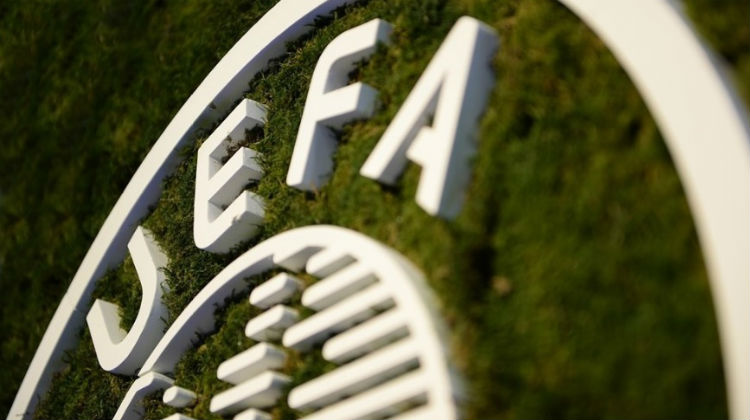 After completing the qualification of European Cups, Ukraine remained on the 17th line table of the UEFA coefficients of the five-year cycle 2019/2020—2023/2024 and continues the fight for a place in the top 15 in order to keep two passes to the qualification of the Champions League.
Five domestic clubs entered the start of the 2023/2024 season, and three of them have already stopped fighting after relegation from the Conference League: "Vorskla" lost to "Dila" (1: 3), "Dnipro-1" — "Spartak" - 1:2, and "Dynamo" - "Besiktas" - 0:1.
This week, as last week, Ukraine performed modestly: only Zorya, which defeated Slavia in the Europa League, put one point (0,2 points) into the treasury. - 2:1. However, at the same time, it moved into the group of the League of Conferences. Now, together with Shakhtar, they will represent Ukraine in the main grid of European Cups.
In total, our association has 8,5 points or 1,700 points. "Shakhtar" received four bonuses for a place in the group stage of the Champions League without even entering the field, "Dnipro-1" won 1,5 points, "Vorskla", "Dynamo" and "Zorya" have one each.
Our competitors in the fight for a place in the top 15 worked as follows: Norway - +0,375, Israel - +0,125, Denmark - +1,5, Czech Republic - +0,5. So Ukraine remained in the 17th position. At the same time, we, Norway, Israel and Denmark will each have two clubs in the group rounds, the Czech Republic will have three. And you have to look closely at Greece, which lags behind this peleton, but has four teams.
We will remind you that we are talking about keeping a place in the top 15, because already the 16th association on the list loses one quota in the European Cups in general (four clubs instead of five), and specifically — in the Champions League (one representative instead of two).
We would like to add that this table forms a representation for the 2025/2026 European Cup season.
From the UEFA Coefficient table
| | | | 19/20 | 20/21 | 21/22 | 22/23 | 23/24 | Sumy | Clubs |
| --- | --- | --- | --- | --- | --- | --- | --- | --- | --- |
| 1 | | England | 18.571 | 24.357 | 21.000 | 23.000 | 2.250 | 89.178 | 8/8 |
| 2 | | Spain | 18.928 | 19.500 | 18.428 | 16.571 | 2.562 | 75.989 | 7/8 |
| 3 | | Italy | 14.928 | 16.285 | 15.714 | 22.357 | 2.428 | 71.712 | 7/7 |
| 4 | | Germany | 18.714 | 15.214 | 16.214 | 17.125 | 2.500 | 69.767 | 7/7 |
| 5 | | Netherlands | 9.400 | 9.200 | 19.200 | 13.500 | 3.800 | 55.100 | 4/5 |
| 6 | | France | 11.666 | 7.916 | 18.416 | 12.583 | 1.750 | 52.331 | 6/6 |
| 7 | | Portugal | 10.300 | 9.600 | 12.916 | 12.500 | 3.000 | 48.316 | 4/6 |
| 8 | | Belgium | 7.600 | 6.000 | 6.600 | 14.200 | 4.000 | 38.400 | 5/5 |
| 9 | | Turkey | 5.000 | 3.100 | 6.700 | 11.800 | 6.250 | 32.850 | 3/4 |
| 10 | | Scotland | 9.750 | 8.500 | 7.900 | 3.500 | 2.000 | 31.650 | 3/5 |
| 11 | | Austria | 5.800 | 6.700 | 10.400 | 4.900 | 2.200 | 30.000 | 3/5 |
| 12 | | Switzerland | 6.400 | 5.125 | 7.750 | 8.500 | 2.000 | 29.775 | 3/5 |
| 13 | | Serbia | 6.000 | 5.500 | 9.500 | 5.375 | 1.000 | 27.375 | 3/5 |
| 14 | | Denmark | 5.125 | 4.125 | 7.800 | 5.900 | 4.000 | 26.950 | 2/4 |
| 15 | | Norway | 3.750 | 6.500 | 7.625 | 5.750 | 3.000 | 26.625 | 2/4 |
| 16 | | Israel | 2.375 | 7.000 | 6.750 | 6.250 | 3.250 | 25.625 | 2/4 |
| 17 | | Ukraine | 7.200 | 6.800 | 4.200 | 5.700 | 1.700 | 25.600 | 2/5 |
| 18 | | Czech Republic | 2.500 | 6.600 | 6.700 | 6.750 | 2.500 | 25.050 | 3/4 |
| 19 | | Greece | 4.900 | 5.100 | 8.000 | 2.125 | 3.000 | 23.125 | 4/5 |
| 20 | | Croatia | 4.375 | 5.900 | 6.000 | 3.375 | 2.875 | 22.525 | 1/4 |