U-17: the youth national team of Ukraine defeated "Metalist 1925" in the control match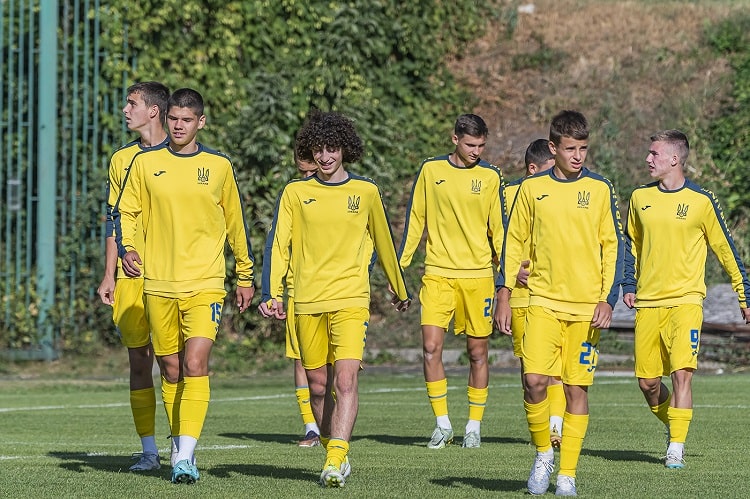 The wards of Volodymyr Yezersky held the fourth sparring session at the training session.
As part of preparations for the qualifying round of Euro-2024 (U-17), which will take place in Liechtenstein from October 15 to 21, the youth national team of Ukraine (footballers born in 2007) is holding a training camp, during which they played four sparring matches .
Previously, the blue-yellow team lost to "Colossus" (U-19) — 1:3, "Shakhtar" (U-19) — 1:2 and beat "Dnipro-1" (U-17) — 4: 0.
So far, the fourth match for Volodymyr Yezersky's wards has ended, in which they met with "Metalist 1925" (U-19). Thanks to Pavluchenko's goal in the 67th minute, the youth national team of Ukraine won.
Friendly match
12. 09.2023
Ukraine (U-17) — "Metalist 1925" (U-19) — 1:0 (0:0)
Goal: Pavluchenko (67).
Ukraine (U-17). 1st half: Kharechko, Rudenky, Digtyar (k), Tretyak, O. Rybak, Pokanevich, Lyusin, Olychenko, Bondar, Kamensky, Denisov. 2nd half: Makarenko, Dekhtyar (k), Ananchenko, Ryabokon, Slozka, Riznyk, Korzh, Akbari, Khalilov, Pavluchenko, V. Rybak.
Composition of qualifying groups for Euro-2024 (U-17)
Group 1: Denmark, Austria, Georgia, Lithuania.
Group 2: Sweden, Poland, Latvia, Moldova.
Group 3: Germany, Ukraine, Finland, Liechtenstein.
Group 4: Serbia, Slovenia, Luxembourg, Azerbaijan.
Group 5: Portugal, Czech Republic, Montenegro, Albania.
Group 6: France, Norway, Romania, Estonia.
Group 7: Turkey, Scotland, Belarus, Kazakhstan.
Group 8: Spain, Slovakia, North Macedonia, Malta.
Group 9: England, Croatia, Kosovo, Faroe Islands.
Group 10: Ireland, Switzerland, Iceland, Armenia.
Group 11: Italy, Greece, Northern Ireland, San Marino.
Group 12: Belgium, Israel, Wales, Gibraltar.
Group 13: Hungary, Bosnia and Herzegovina, Bulgaria, Andorra.
The winners of the first two places in the selection groups and the five best third place winners based on the results of the matches with the first and second teams will advance to the elite qualification round.
We will remind that Cyprus, as the host, received a direct pass to the final stage, and the Netherlands national team will start the fight from the elite round of selection.