A two-day training camp was held in the House of Football as part of the work of the National School of Football Referees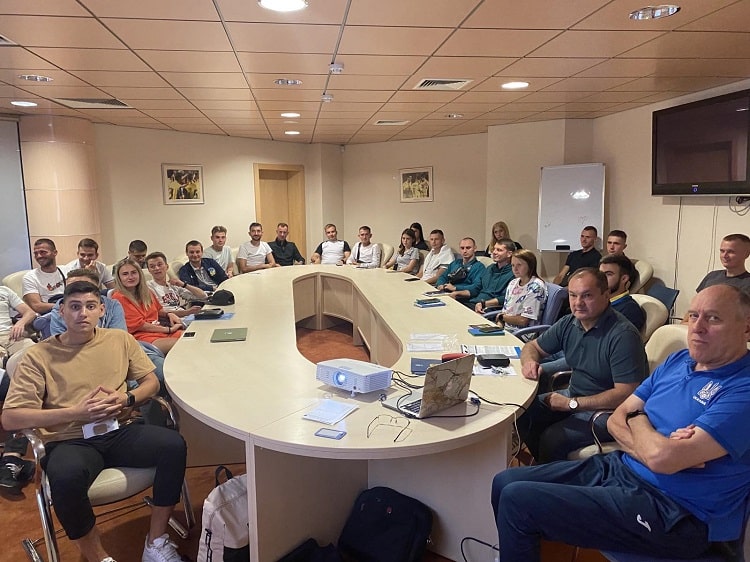 The other day, a two-day training session was held in the House of Football for students of the second year of the National School of Football Referees, which is supervised by the UAF Referee Committee under the UEFA Convention.
Almost 100 of the best young referees from all over Ukraine have become from the beginning of training at the NSFA, but only a third of the referees made it to this seminar, who successfully passed all the tests within six months - both theoretical (including English) and various practical (fitness tests FIFA, holding matches of amateur competitions and DUFL). Before the start of the event, the coordinator of the NSFA, the deputy head of the KA UAF, Serhii Lysenchuk, on behalf of the head of the committee, Luciano Luchi, congratulated the students of the school and emphasized the need for continuous training even during the off-season.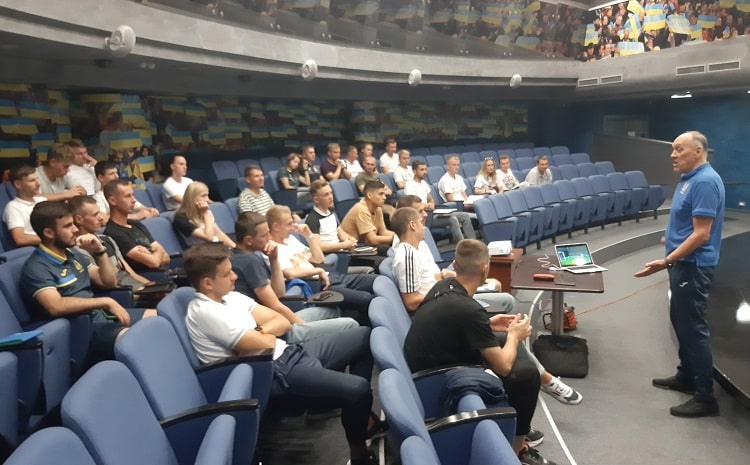 Photo of UAF press service
The management of the UAF and the head of the refereeing system in Ukraine, Luciano Lucci, pay a lot of attention to future referees, so the best students of the course will have a chance to prove themselves in competitions among the U-19 teams of the Premier League in the near future.
Mr. Luchi wished the youth to always set only the highest goals. The head of the KA UAF noted that only a stable level of refereeing acquired in matches of the regional and amateur level, as well as knowledge of foreign languages, gives an opportunity to grow in the classroom.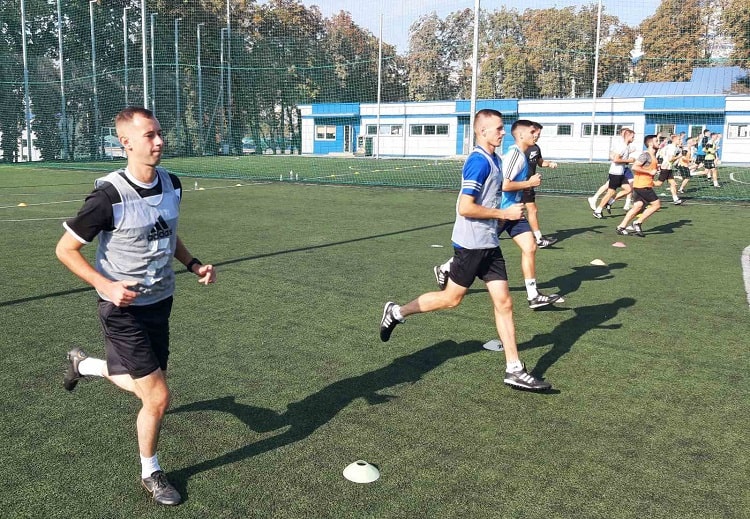 Photo of UAF press service
The participants of the seminar also listened to the lectures of Viktor Derdo, the leading instructor of the KA UAF, and Leonid Yarmolynskyi, the curator of referee assistants, according to the training program.
The presentation of the new project of the UAF SOS UA was made by its manager Oleksandr Kadenko and instructor Oleg Molchanov, who emphasized the importance of the role of referees in the project, gave practical recommendations and advice on creating a safe environment for participants, developing and strengthening relations in the football community.
The importance of the function of referees in terms of briefing on the safety of matches was also determined.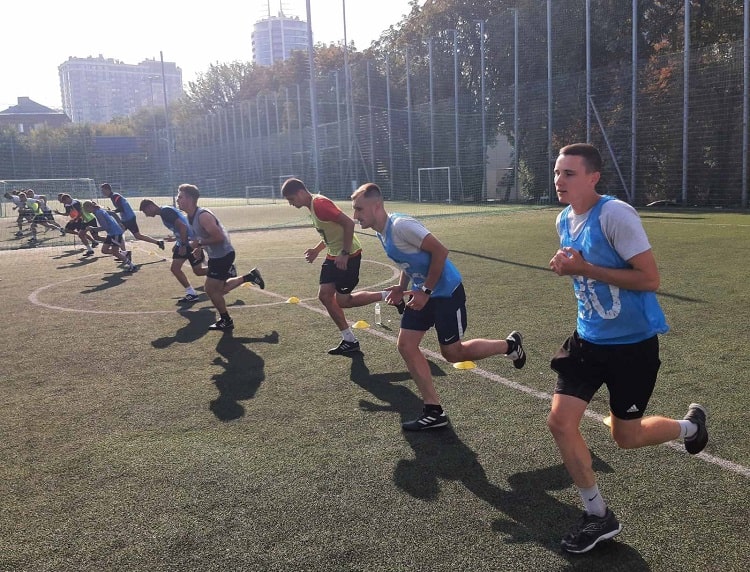 Photo of UAF press service
The program of the event also included tests approved by FIFA — from theoretical training, a video and fitness test. For the first time, young referees took theory tests in electronic format using the system used by professional referees.
After the meeting, Serhiy Lysenchuk conveyed words of gratitude from Luciano Lucha to all those who were involved in the organization and holding of this event. We hope that thanks to the Armed Forces of Ukraine and the leadership of the UAF, such seminars will continue to take place in the future.