The first league. For Lviv "Karpaty" "Nyvy" are uncomfortable opponents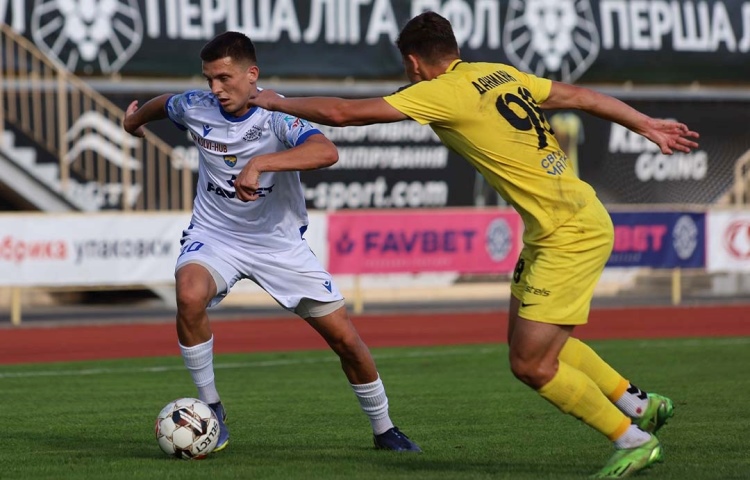 The recent failures of Niva Ternopil forced the club management to resign the head coach Vasyl Malik. In today's match of the 9th round with "Karpaty", the actions of the Ternopil team were managed by Oleksandr Stakhiv, Malik's assistant.
He managed to set up his charges properly, and they gave battle to the leader of group "A". Despite the fact that the guests took the lead in the opening game after Yan Kostenko's strike, the hosts soon equalized with Andrii Zin scoring.
The game advantage, especially in the second half, was on the "Karpat" side, but they did not manage to tilt the scales in their favor - 1:1. Among other things, "Niva" goalkeeper Maksym Mekhaniv parried a penalty in the 74th minute.
It is worth reminding that earlier another "Niva" from Buzova took away points from Lviv residents. And it was the Buziv residents, taking advantage of the "Karpat" misfire, to close the gap with Myron Markevich's wards.
The interest in the match between Metalist and Hust was fueled by the fact that the Lutsiv brothers, who started the season in the Transcarpathian team, play for the Kharkiv team. But this time they didn't help. The "townsmen" won a convincing victory - 3:0 and secured themselves in the leading group.
In group "B", the leader, "Ingulets", won the victory from the outsider, "Girnyk-Sport" only in the compensated time - 2:1. Close to losing points was his main pursuer — "Victoria", which played in the minority for a long time in the match with "Left Bank". However, under the curtain of the match, Anatoly Bezsmertny's wards managed to score and celebrated such a desired victory.