Buy tickets for the Euro 2024 qualification match Ukraine - North Macedonia!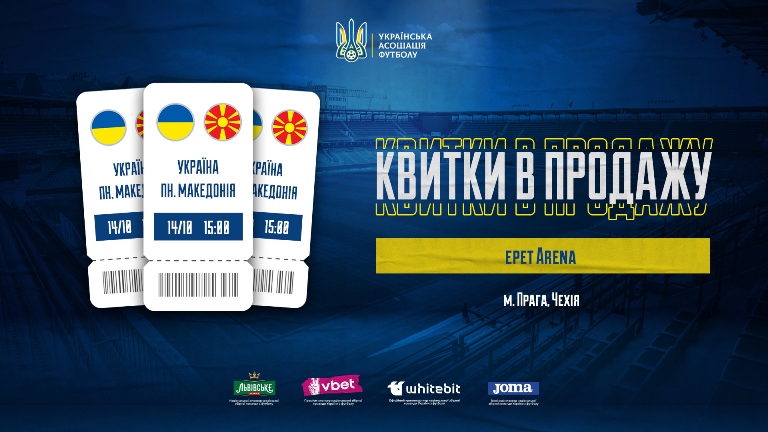 Tickets for the 2024 European Championship qualifying match between the national teams of Ukraine and North Macedonia are on sale. The match will take place on October 14 at the Epet Arena in Prague (kick-off at 15:00 local time).
Tickets can only be purchased by link on the Enigoo website.
For this you need:
— choose a ticket category (ticket prices start at 300 Czech crowns);
— choose the number of tickets (one fan can buy up to four tickets);
— enter all necessary and correct data of each ticket holder in Latin;
- make the payment.
Tickets will be sent to the e-mail address specified by the customer. They can be printed in A4 format or downloaded to a mobile phone.
Tickets must be printed in good quality to quickly read the bar code at the entrance to the stadium. If you download the ticket on your phone, set the phone's brightness to 100% in advance and place the QR code at the top of the screen so that there are no problems with reading it.
Please note that all tickets are registered. Entrance to the stadium will be carried out by matching the ticket and document of each person. Please make sure you and your friends have your documents with you!
WARNING! Children under the age of two are not allowed to enter the stadium! Children up to 110 cm in height have the right to free entry to the stadium without a separate seat in the stands; for children taller, tickets are required.
The gates of the stadium will open two hours before the start of the match.
Support the national team of Ukraine! Wear blue and yellow clothing and bring with you permitted patriotic paraphernalia!