"Open football lessons" came to Cherkasy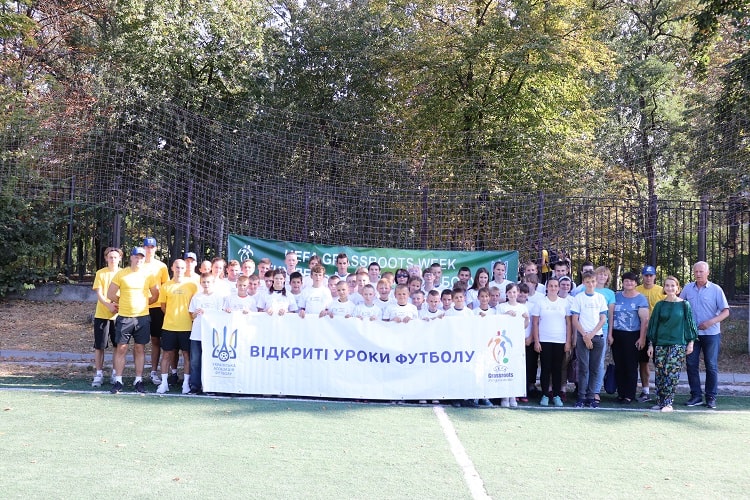 The social project of the Ukrainian Football Association "Open Football Lessons" visited Cherkasy. The festival was held on the grounds of the Municipal Sports Club "Dnipro" for students of the Vilsha special school.
The event was organized and held by the Cherkasy Regional Football Association and Moscow State Sports Complex "Dnipro" with the support of the Cherkasy Regional Branch of the Committee on Physical Education and Sports of the Ministry of Education and Science of Ukraine and representatives of the Main Directorate of the National Police in the Cherkasy Region.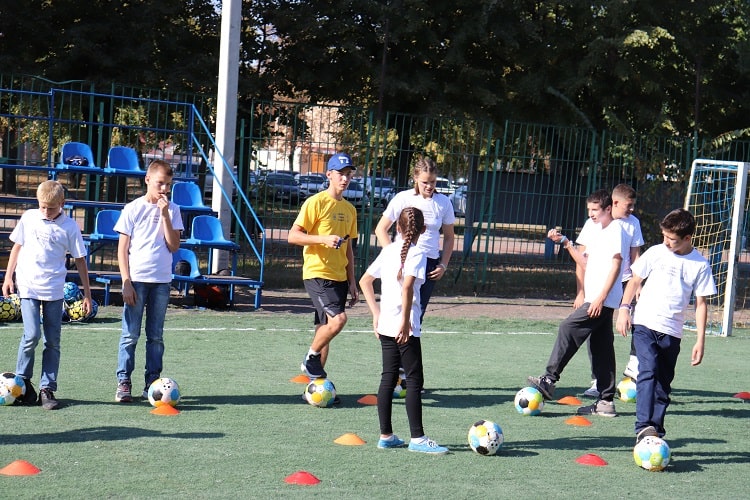 Photo by Choaf
During the event, sportsmen and coaches of Moscow State Sports Complex "Dnipro" familiarized the children with the peculiarities of playing football, the children took part in various football relays, and talked with the police about security during the war.
After the festival, its participants were awarded diplomas of the Ukrainian Football Association. The school was also given equipment for further sports activities.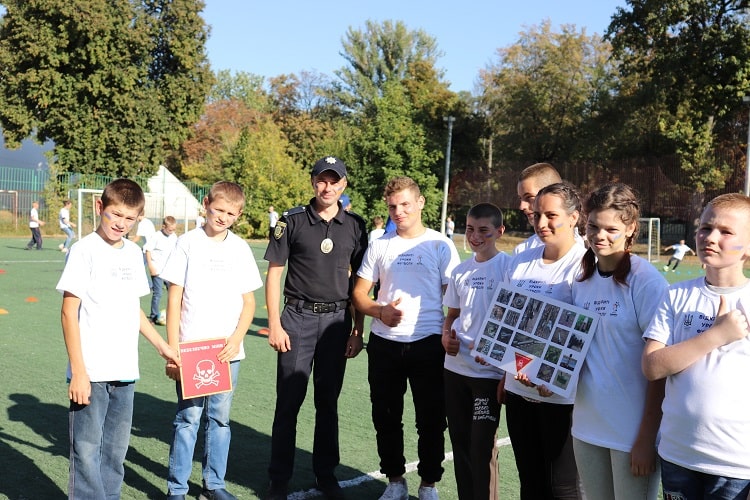 Photo by Choaf
And local volunteers Yuliya Lesko and Oksana Shytyk treated the children to delicious pizza, juice and cotton candy.
All participants thanked the Armed Forces of Ukraine for the opportunity to hold such wonderful events for children.
The project of the Ukrainian Football Association "Open Fun Football Schools" (Open Fun Football Schools) with the support of UEFA is:
psychosocial support for children of armed forces, children of IDPs, children affected by war;
association and friendship of IDP children with local children, social integration;
inclusive environment, participants regardless of ability level, gender, as well as the participation of children with special educational needs;
knowledge of security in conditions of war;
the philosophy of mass football — the joy of the game instead of the result at any cost;
education of a healthy lifestyle;
development of volunteerism;
activation of local communities through cross-sectoral networks (teachers, trainers, psychologists, security specialists, parents, youth leaders, local authorities, patrons, etc.).
All project activities are carried out in the regions in agreement with the regional military administrations.