Khmelnytskyi joined "Open football lessons"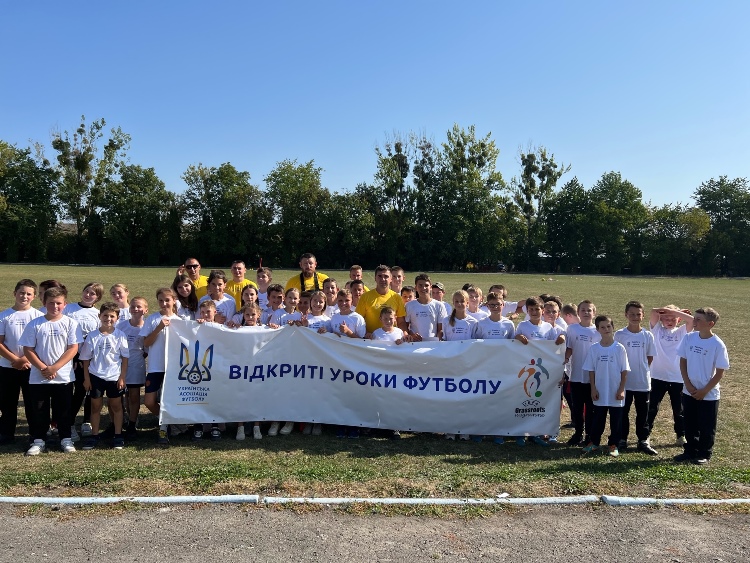 Khmelnytskyi joined the social project of the Ukrainian Football Association and the Khmelnytskyi Regional Football Association "Open Football Lessons". The project was implemented in the Novoushytsk community at the local stadium.
The opening ceremony of the festival began with the National Anthem of Ukraine. A minute of silence was observed in memory of the soldiers who died in the battles for our freedom.
The sports festival was opened by the deputy head of the Khmelnytskyi Regional Football Association, Mykola Kuznetsov, the head of the Novoushytsk United Territorial Community, Anatolii Oliynyk, his deputy, Petro Mazur, and the head of the Department of Education, Youth and Sports of the Novoushytsk Village Council, Margarita Vlasova.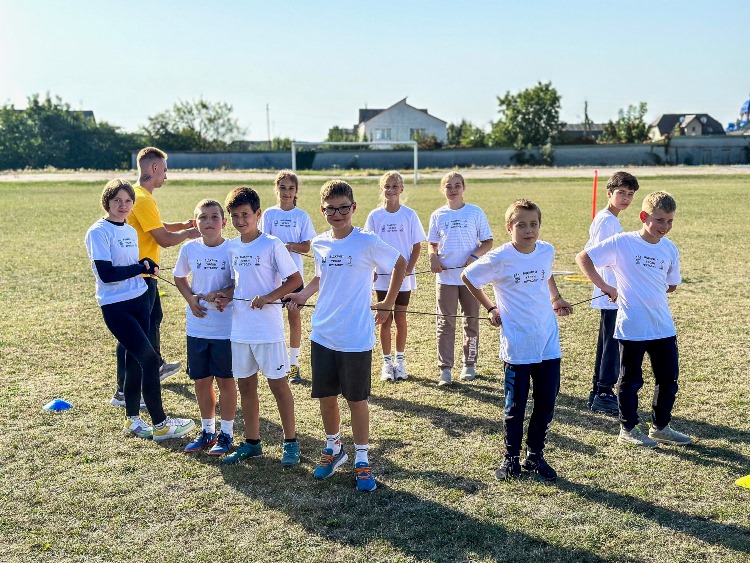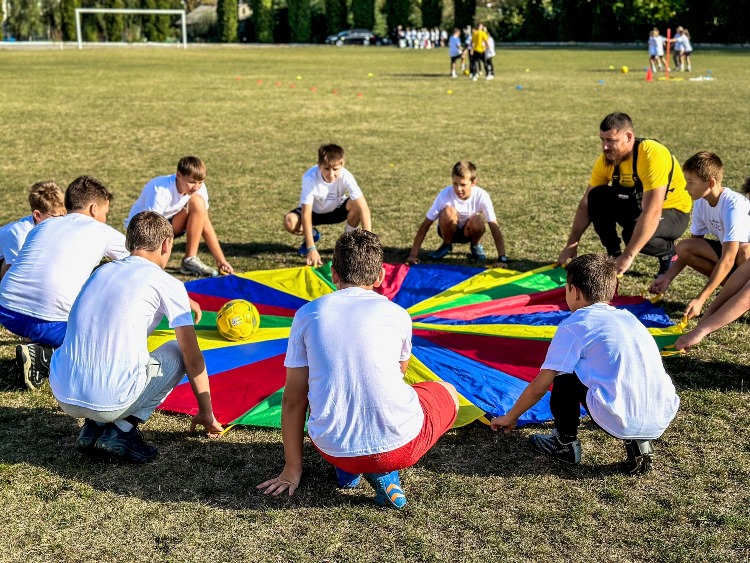 Photo of UAF press service
Oleksandr Tsymbalyuk, who had previously undergone special training at the UAF for mass football leaders, acted as the leader of the volunteers and the coordinator of the sports festival.
The project was attended by the children of the Novoushytsk community - representatives of 11 educational institutions, namely: Vilkhovetska, Zamykhivsk, Kuchansk, Novoushytsk No. 2, Otrokivsk secondary schools, Zelenokurilovtsk, Novokuysk, Struga lyceums, Brailivsk, Kapustyansk and Pesetsk gymnasiums. After the event, the children admitted that they had fun and thanked the organizers for the sports holiday.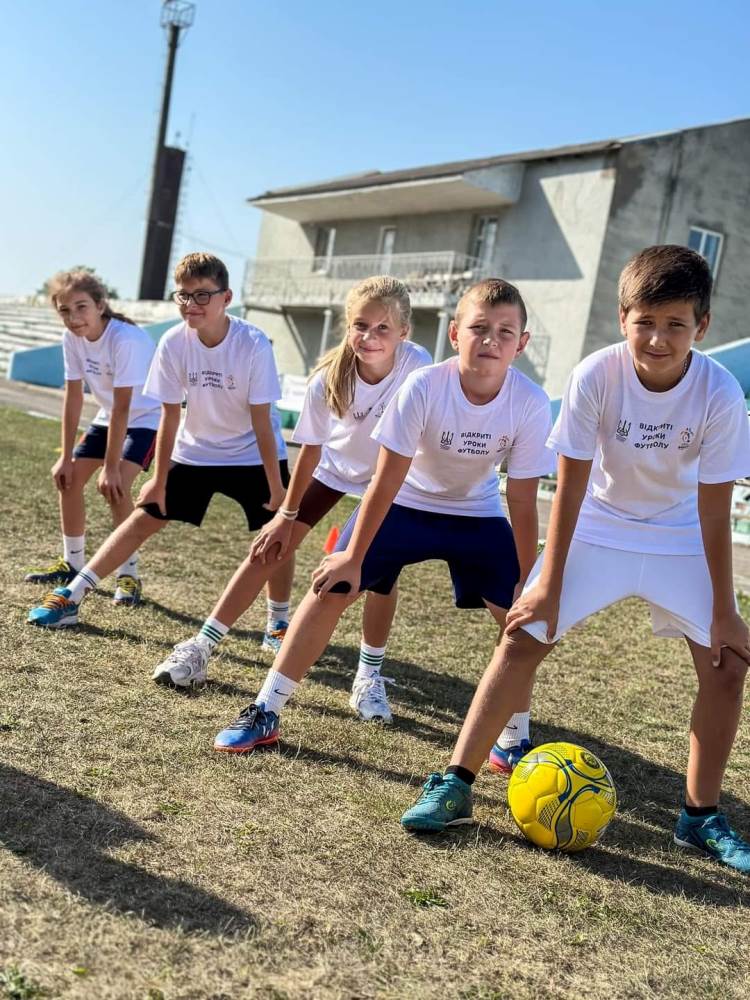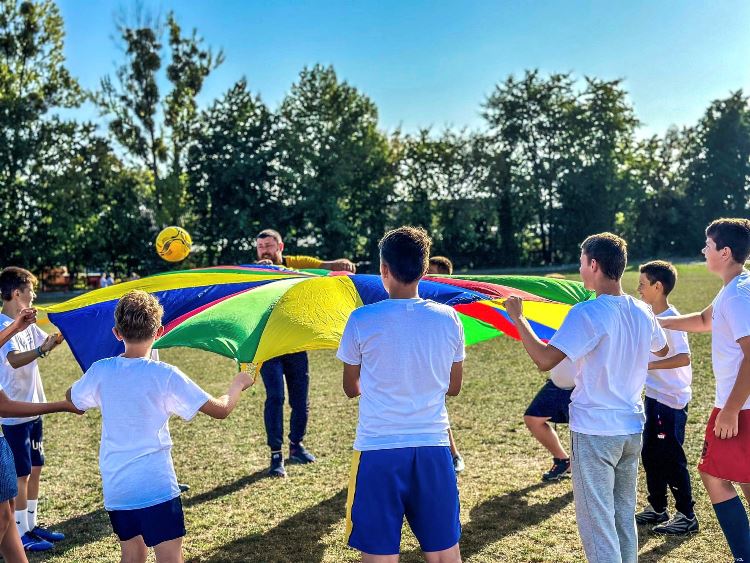 Photo of UAF press service
Physical education teachers Ihor Maglyona, Ihor Melnyk, Oleksandr Dubinevych, Vasyl Panasyuk, and Ivan Guivan worked with the children on the sports and entertainment grounds. They conducted various games and developmental motor exercises. Vladyslav Batsura worked with children at the mine safety site, teaching them how to prevent danger.
All participants of the "Open Football Lessons" were awarded diplomas from the Ukrainian Football Association, the children were also given t-shirts in which they participated in the festival, and the schools received a large amount of sports equipment for further training.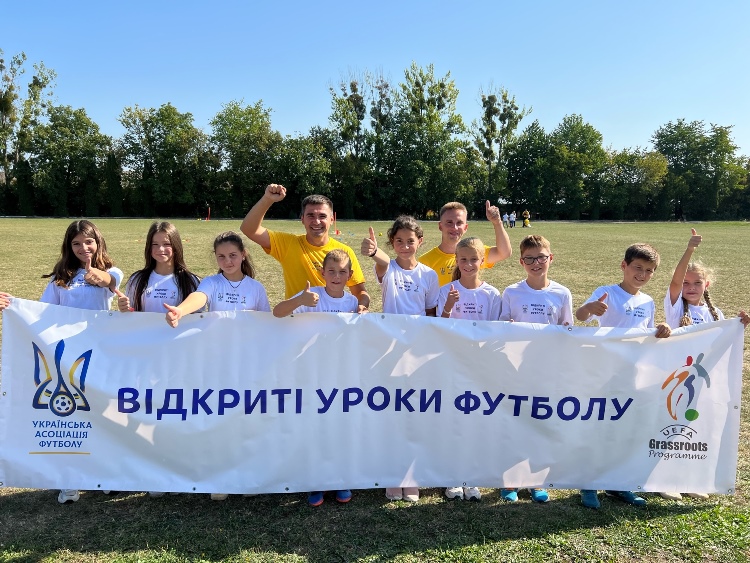 Photo of UAF press service
The project of the Ukrainian Football Association "Open Fun Football Schools" (Open Fun Football Schools) with the support of UEFA is:
psychosocial support for children of armed forces, children of IDPs, children affected by war;
association and friendship of IDP children with local children, social integration;
inclusive environment, participants regardless of ability level, gender, as well as the participation of children with special educational needs;
knowledge of security in conditions of war;
the philosophy of mass football — the joy of the game instead of the result at any cost;
education of a healthy lifestyle;
development of volunteerism;
activation of local communities through cross-sectoral networks (teachers, trainers, psychologists, security specialists, parents, youth leaders, local authorities, patrons, etc.).
All project activities are carried out in the regions in agreement with the regional military administrations.