Vadym Kostyuchenko: "At the decisive match in Leverkusen, the Ukrainian national team will be supported by the full stands of BayArena"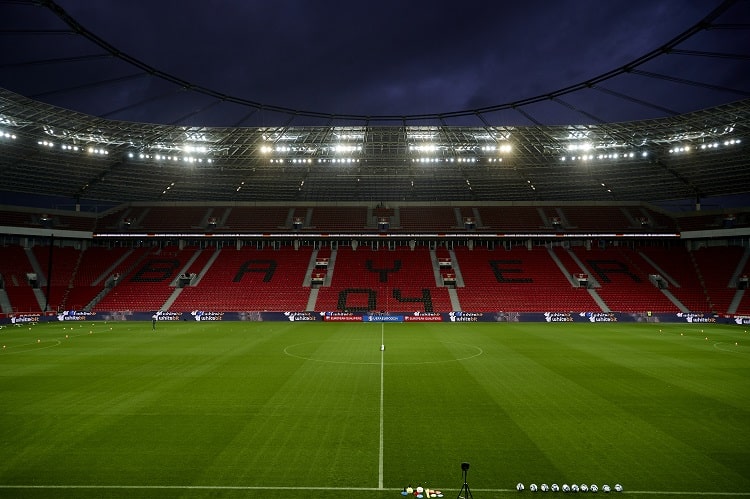 Today, the national team of Ukraine will hold its decisive match in the qualification for Euro-2024, against Italy. Vadym Kostyuchenko, the first vice-president of UAF, told about the expected support of Serhii Rebrov's team and other interesting facts on the website of the Ukrainian Football Association.
— Should we expect a full house at the stadium in Leverkusen?
- Definitely! This is a very important match for our national team, the fate of a direct ticket to the Euro from group C is decided, so the excitement among fans is even greater. Although in the case of nominally domestic matches of the country's main team, which are held in various European cities due to a full-scale war, interest in the national team is always high. Therefore, the stands in Leverkusen will be filled to capacity. Each of our fans will receive a flag. Tens of thousands of such flags will paint "BayArena" in the national colors of Ukraine and create a truly homely atmosphere, which is very important for football players and, I hope, will only give them strength in this important match.
— Today, the national anthem, sacred to every Ukrainian, will be played with special energy?
— Our national anthem always sounds special, but this time it will be filled with the energy of indomitability by a special performer. This is our opera singer Serhii Ivanychuk, whose story impressed Ukraine and the whole world. After receiving five bullet wounds, he managed to survive. He is a man of incredible strength of spirit and devotion to his native country. Serhiy studied in Italy, but was unable to continue his studies when a full-scale Rashist invasion began. He returned to Ukraine, engaged in volunteer activities, helped people who suffered from the aggressor, in particular, in the organization of evacuation from the combat zone in the Kharkiv and Sumy regions.
During one of the trips, he received five bullet wounds from the enemy DRG. He was on the verge of life and death, but he won because he is a Ukrainian with an indomitable spirit. He is currently undergoing treatment in Germany and fortunately has been able to sing even though he has an injured lung. He constantly holds charity concerts and other events, helping to raise funds for volunteer needs, in total - already more than €2 million.
— Did the UAF traditionally invite our soldiers to the matches?
- So. We continue our cooperation with the families of the fallen defenders of Ukraine, who are cared for by the Heroes' Tribune foundation. As for the previous home matches, we invited them to the match against the Italian national team. It is a great honor for us, and for the loved ones of fallen soldiers, social support, psychological rehabilitation and the opportunity to support their favorite team are important.
In addition, the game will feature soldiers undergoing treatment and rehabilitation in Germany. Each of these brave people who survived the ordeal at the front also needs our support now. For them, each such visit to a match of the national team is a bright event in their lives, and we are happy to help organize it for them. And this is only a small part of what we can do for them.
— Who will lead our football players to the "BayArena" field?
— These are the children of our soldiers and the children of displaced persons who were forced to flee from the war zone. I can imagine what emotions will overwhelm them at the moment of entering the field, and this makes me especially happy. These children have faced a great challenge at such a young age and need special attention. Of course, this event will be unforgettable for them. Maybe it will inspire someone for a future football career, and he or she will mention it in an interview to an audience of millions.
— How important is it that nominally home matches of the national team take place in different European cities?
— First, it helps us attract additional support for the United24 fund, which directs the received funds, in particular, to the reconstruction of Ukraine. Secondly, it is an opportunity to reach as many of our fans as possible, who live in different parts of Europe. There is a large number of migrants who temporarily left Ukraine after February 24, 2022. Of course, there are many fans among them, and not everyone can afford a trip to a match of the national team in another country. Therefore, the organization of matches in different European cities is an additional unifying tool for millions of Ukrainians. Of course, logistical and organizational factors also play a role, which must also be taken into account in the case of each nominally home match. It is necessary to understand that the organization of a match abroad is associated with significant difficulties that must be taken into account and resolved.
Let me remind you that the national team has already held its official home matches in Poland, the Czech Republic, and Slovakia. We are grateful for this to the governments, national associations and peoples of these friendly countries. Now we sincerely thank the German government, the German Football Association, the Bayer Leverkusen football club and the city of Leverkusen for the warm welcome, support and help in holding the very important match with the Italian national team!