Euro 2020. Familiarity with the arena where the Ukrainian national team will hold two tournament duels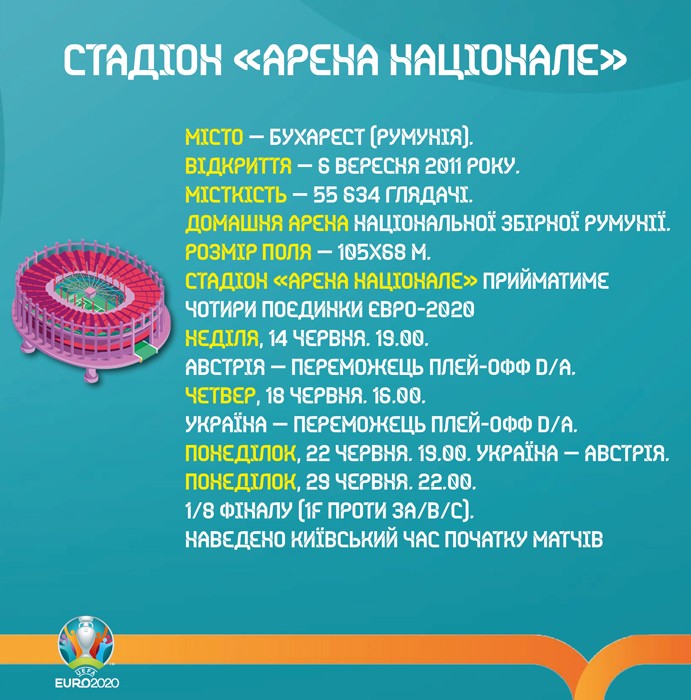 As you know, at the biggest football stadium in Romania, Arena Nacional, the national team of Ukraine will hold two group round matches European Championship 2020.
Probably, this is where the issue of the future fate of Andriy Shevchenko's team at Euro 2020 will be mostly decided. And it is in Bucharest that the blue and yellows plan to set up their headquarters for the duration of the competition.
To understand exactly where our guys will fight for their happiness, we tried to put all the necessary information about the stadium in one illustration…