The anthem of Ukraine performed by DZIDZIO in Kharkiv caused a huge furore. UAF is preparing a new surprise for the match with Portugal!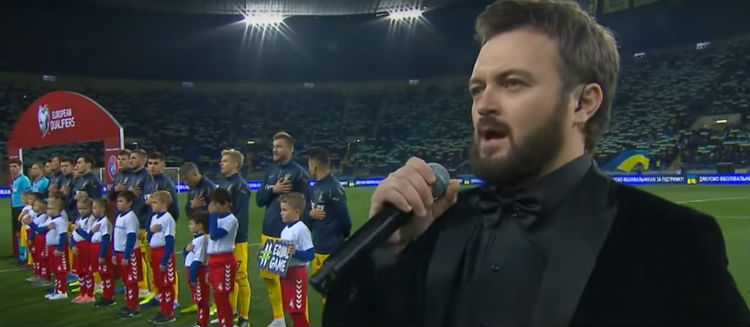 Two days have passed since the victory of the team of Andriy Shevchenko with the Lithuanians.
We assure you this is only the beginning! To the Day of Defender of Ukraine and the Day of Ukrainian Cossacks, the Ukrainian Football Association is preparing some very interesting surprises for the fans. The show starts at 20.00pm.
After an incredibly successful round-the-clock football show in Kharkov dedicated to the Ukraine-Lithuania match on October 11, UAF has prepared new gifts for the fans! These are extremely interesting activities for the duel, in particular - a show program with the participation of the band "Lyapis-98", a performance of the National Honored Academic Dance Ensemble of Ukraine named after I.V. P. Virsky and many more. The host of the show is Artem Gagarin.
We also promise to surprise the fans who will come to the NSC "Olimpiysky" to support the national team in a crucial match with Portugal, no less bright sounding of the Anthem of Ukraine before the match! Who will perform it this time is a big surprise. Hint is a world-famous team.
See you at the Olympic on October 14 at 20.00!