Second League. Collins found replacement in Vinnytsia, Polesia ready to support in Zhytomyr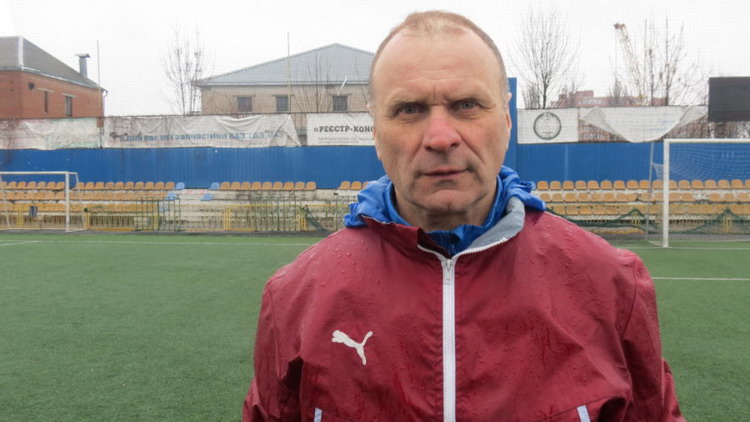 After resignation at the end of the first part of the season of the manager of the Vinnytsia "Niva" Ngahi Collins obliged'Oleh Shumovitsky performed the team's head coach's plots. And as of this week, he is already leading the Niva on a permanent basis.
According to Vadim FC President Vadim Kudiarov, Shumovytsky is well-versed in the realities of local football, and he is remembered for his effective work with change.
Meanwhile, the well-known goladador Alexander Kovpak, who previously spoke for Chernomorets, has added to the ranks of one of the leaders of Group A, Polesie. According to the head coach of Polissyan Anatoly Bezsmertny, his wards will return from vacation on January 20 and will hold 14-15 sparring sessions during the preparatory period. He is happy that Polesie's financial condition is gradually improving. Representatives of the oblast authorities and the city of Zhytomyr are ready to provide the necessary financial assistance. This is important because the fight for promotion in the class in this group is expected to be very fierce, and the players need to be tuned only to accomplish this challenging task.
Probably the main competitor of Polesians will be Veres. By the way, in Rivne, they have already said goodbye to six football players who defended the colors of red and black last fall. Perhaps the most significant loss is the versatile Marian Misyk, a Lviv-based Rukh, who has three goals scored and five assists in 15 games played. However, under the terms of the contract, Rukh had the right to return the player after the first part of the season. It was this opportunity that Lviv decided to use.
We will remind that while "Veres" is compelled to accept rivals in Mlinov, but in Rivne efforts are made to relocate Yuri Wirth to his hometown soon after. In particular, according to reliable information, the City Council deputies voted in favor of allocating the necessary funds to complete the reconstruction of Avangard Stadium.