Tickets for the control match France - Ukraine - on sale!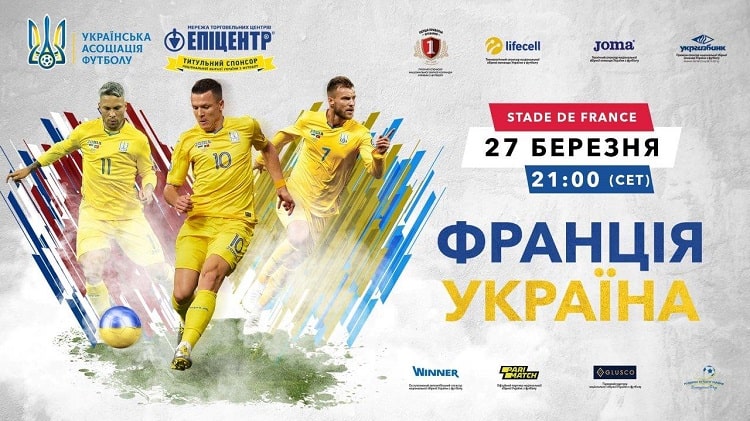 On March 27, in Saint-Denis, the Ukrainian national team will play against the French national team. The match will take place at the Stade de France. The beginning is at 21.00 local time (22.00 Kiev time).
Fans wishing to support the country's main team in the match against France can buy tickets On site ticketsbox.com.
Ticket conditions:
- up to four tickets can be ordered for one account;
- when ordering it is obligatory to provide your personal data and data of other persons for whom you are booking tickets (passport number, name and surname, as indicated in the passport, date of birth);
- the tickets are not registered, but passport data are collected for security reasons;
- ticket information for France-Ukraine match purchased through the site ticketsbox.com, will be further notified by sending an email to the customer's email address;
- To obtain tickets you must have a printed certificate and passports with you. Such a certificate will be sent to your email address after the payment procedure;
- tickets are not refundable and exchangeable;
- Tickets are sold to sectors for Ukrainian fans. Specific row and location are not specified.
The cost of one ticket to the sector of Ukrainian fans is 20 euros (580 UAH), a ticket of the 1st category - 85 euros (2470 UAH). The amount in national currency is given taking into account the cost of administrative expenses, the purchase of currency and the bank transfer fee. An additional 8% service charge is paid for the company's services ticketsbox.com.