Second League. From now on, in the Alliance, two Yaroshenko are father and son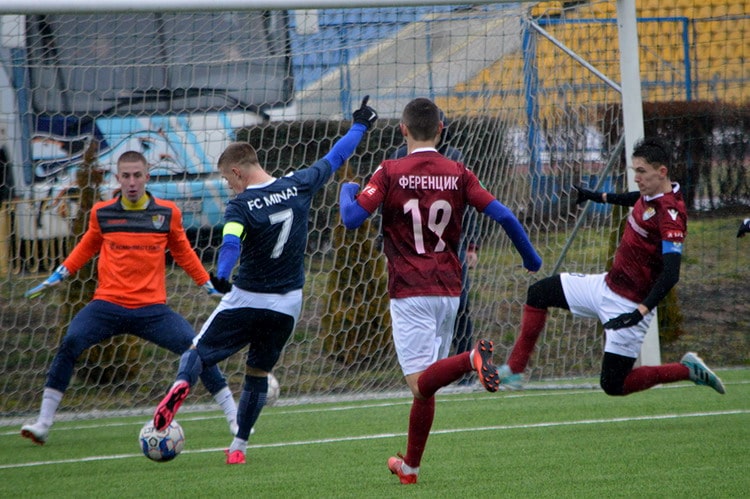 The troublemaker in the group "A", "Dinaz", have changed the leadership of FC. At the general meeting, Roman Kapanisty was elected president of the club, and Dmitry Prima was appointed executive director.
Meanwhile, Dinaz players in the next sparring at home parted peace with Vinnytsia "Niva" - 1: 1. Vladimir Bondarenko, the master of the hosts, paid tribute to the gastronomic actions of the peasants, and his colleague from Niva, Oleg Shumovytsky, was pleased with both the game of his wards and the result, noting that the selection would continue to be done in local breeding work.
And one of the leaders of group "A", "Polesie", has signed an annual contract with goalkeeper Mark Medvedev, who previously stood for Chernivtsi "Bukovina". In the next control match, with the Khmelnytsky "Podillya", the Polish players created fewer goals, but this did not prevent them from winning - 2: 0. The manager of the Zhytomyr team Anatoliy Bezsmertnyi noted the rookie, former player of the national team of Ukraine Alexander Kovpak, who quickly found common ground with partners. Polissya football players will continue to prepare for new trials only at home.
"Uzhhorod" has met three times in sparring with the first-class "Minai" - and on the third attempt it still took the mount over the countrymen - 2: 1. The winning goal was recorded in his asset by the captain of Uzhgorod, ex-player of the national team of Ukraine Adrian Pukanich.
As for the groups of Group B, another Yaroshenko appeared in the ranks of one of the leaders, the Alliance. The company to the head coach, Yuriy Mykolayovych, was made by his son Konstantin, who last autumn defended the colors of the Odessa Chernomorets. In the last sparring the team from Lipova Dolina overcame the resistance of fans from LNZ-Lebedin - 2: 1, in turn - a control duel with Girnik-Sport and a trip to Turkey.
The players of Tavriya Simferopol, who in the last sparring, in Kryvyi Rih, lost with a big score cannot be distinguished by scoring goals. Photo by FC Girnyk
The players of Tavriya Simferopol cannot be distinguished for three consecutive years. In the latter they conceded to Kryvyi Rih Miner - 0: 4. And this despite the fact that last week the famous scorer Vadim Voronchenko returned to the team. Of course, without goals scored there can be no positive result.
Also in the last three sparring lost one of the leaders - "Crystal". However, the head coach Eduard Khavrov does not dramatize the situation, as the opponents of his wards were senior team - Odessa Chernomorets, Mykolaiv and Balkans (Zorya). According to the manager, these failures will help to identify the vulnerable places and better prepare for the spring part of the championship. This is very important, because the Kherson plan to rise in the classroom.