Match France - Ukraine March 27 on UAF Youtube Channel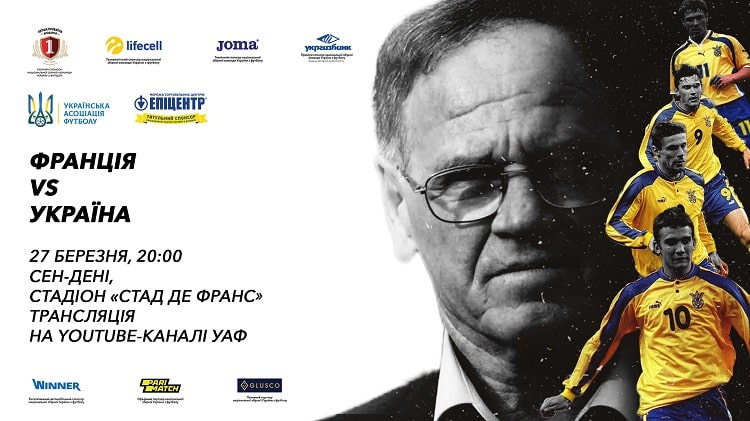 On Friday, March 27 at 20.00 pm on the Ukrainian Football Association's Youtube channel watch the match of the national teams France and Ukraine of football.
COVID-19 has deprived millions of football fans of the opportunity to attend and watch a match between the French and Ukrainian national teams on March 27, 2020 at the Stade de France in Paris, Saint-Denis. But fans of blue and yellow will not be left without a sight!
On March 27, 1999, at the same notorious Stade de France, the national teams of France and Ukraine played the match of the qualifying round of the European Championship 2000.
You have a unique opportunity to remember the legendary match between the French and Ukrainians in a crowded arena! Shovkovsky, Vaschuk, Gusin, Rebrov and, of course, Shevchenko: Ukraine's national team under the leadership of Jozef Sabo was the leader of the 4th selection group. And the future champions of Europe-2000 occupied only the second place, and they had to bypass the unpredictable Cossacks.
How did this difficult and uncompromising match between the national teams of France and Ukraine end?
Do not miss the broadcast on UAF Youtube channel on March 27 at 20.00 pm!