Latest PFL Club News: VPK-Agro charity, coach resignation at Chornomorets, and Krystal logistics challenges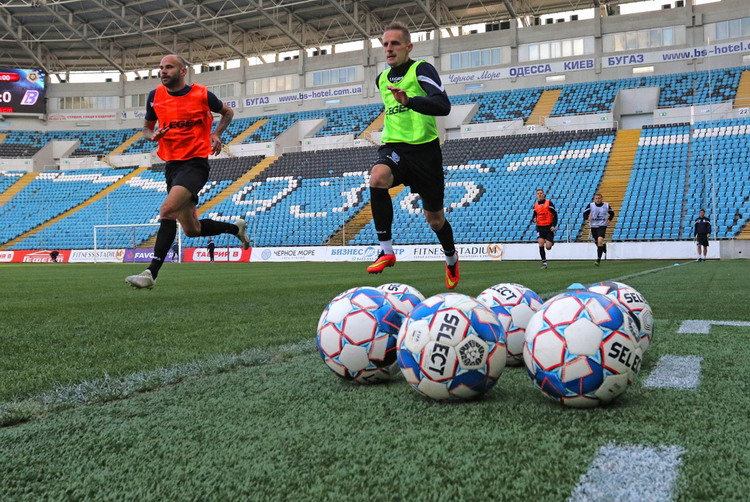 In the quarantine conditions, the players of the First and Second leagues support the sports form according by individual programs.
According to Andrii Parkhomenko, Balkany head coach, the club hopes, if the permission of the football authorities governing bodies is allowed, to resume the training process in groups on May 12. Although it is not yet known where the players will prepare after a long break, there are significant reservations.
And here is another First League team from Odesa region, Chornomorets, quite unexpectedly left without a head coach. Ostap Markevych resigned with his assistants. According to the club's general director Anatolii Misyura, the search for a specialist to occupy a vacant position is still underway. We will add that, most likely, "sailors" will add some players from the Second League's "Chornomorets-2".
Second League's VPK-Agro contributed to the fight against the spread of coronavirus. Club recently held humanitarian campaigns to support needy families, as well as medical institutions in the Novokodatskyi and Samarskyi regions of Dnipro.
By the way, club's director Volodymyr Knysh in a comment to the UAF official website noted that after the restoration of the championship, Serhii Solovyov's wards will play not in the stadium in Novomoskovsk, where the reconstruction began, but in Mahdalynivka. As for next season, VPK Agro plans to host rivals at Meteor stadium in Dnipro. It should be noted that this arena will be home to the First League's Ingulets.
FC Krystal director Serhii Shevtsov does not hide that in the case of the resumption of the training process non-local players will have to solve the problem of returning to Kherson. Also, construction works on the main sports facility of the regional center - Krystal Stadium - are underway.