The Ukrainian Football Association handed over the balls to the teams of the League of ATO Participants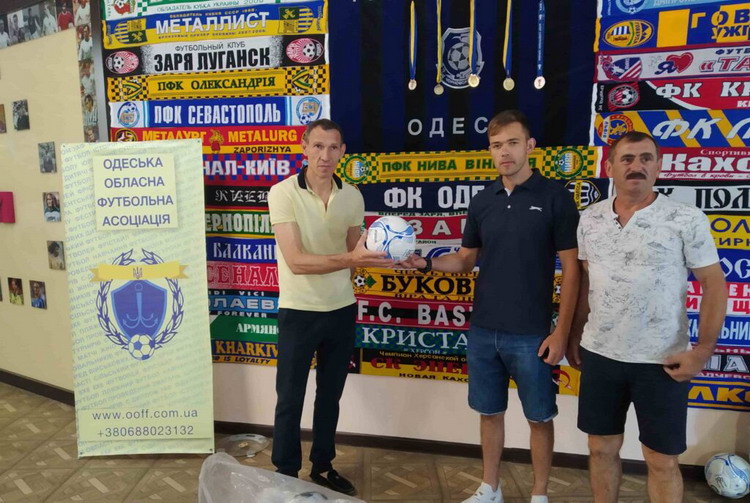 Football m'received from the UAF in Odessa team representativeswho will play the Cup of Heroes of anti-terrorist operation.
UAF Executive Committee member Ihor Shukhovtsev met with representatives of the Navy Frigate, OK Pivden, Ukrainy Razom, Odesa ATO, Pivden ATO teams at the Odessa Football Museum and handed them soccer balls from the Ukrainian Football Association.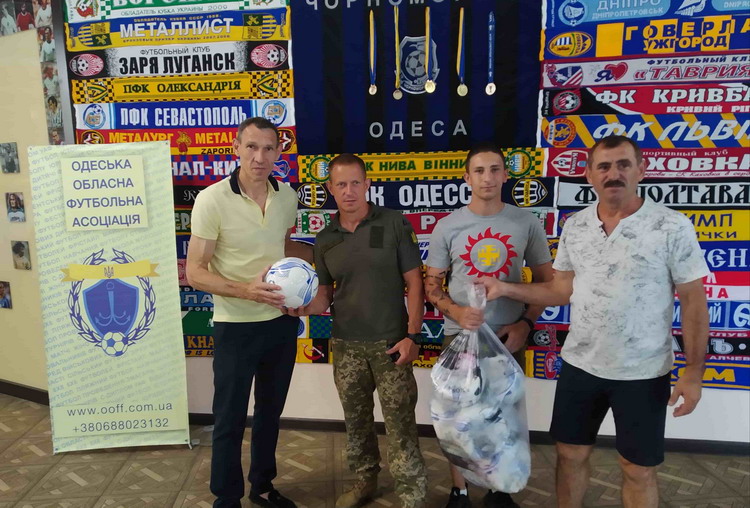 Photo by oofa.com.ua
The meeting was also attended by the owner of the Football Museum, a member of the executive committee of the Odessa Regional Football Association Emmanuel Ganev, who invited all teams to visit the museum with a tour.