Results of the 2019/2020 season: Andrii Lunin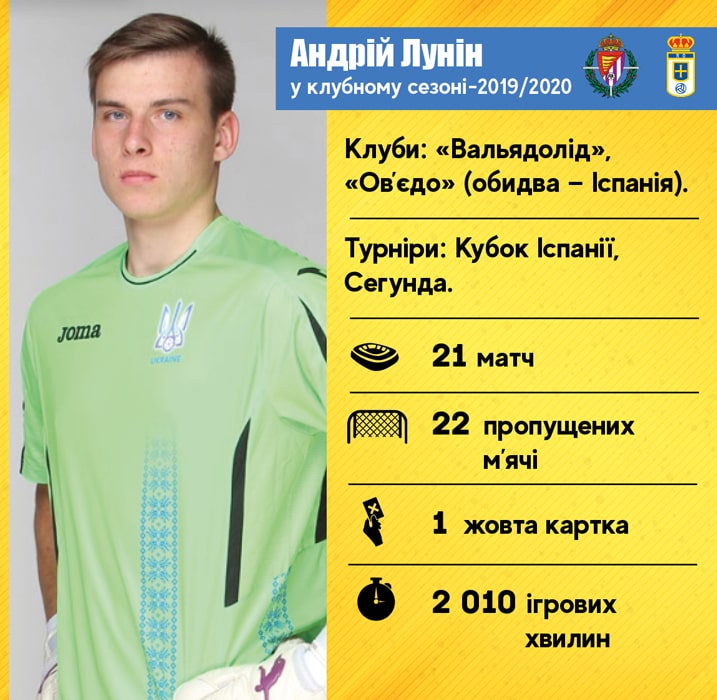 In terms of playing practice, the goalkeeper of the national team of Ukraine Andrii Lunin, can include only the second part of the club season 2019/2020.
Until the New Year, our player spent only two matches in the Spanish Cup as part of Valladolid, where he was loaned by Real Madrid. And only after, again, a loan to Oviedo, which struggled to survive in the second-ranked division of the Spanish championship (Segunda), Lunin was given a full opportunity to demonstrate his skills directly in official matches.
We will add an interesting detail. In the 21st match, Andrew left his goal safe seven times.