Results of the 2019/2020 season: Andrii Lunin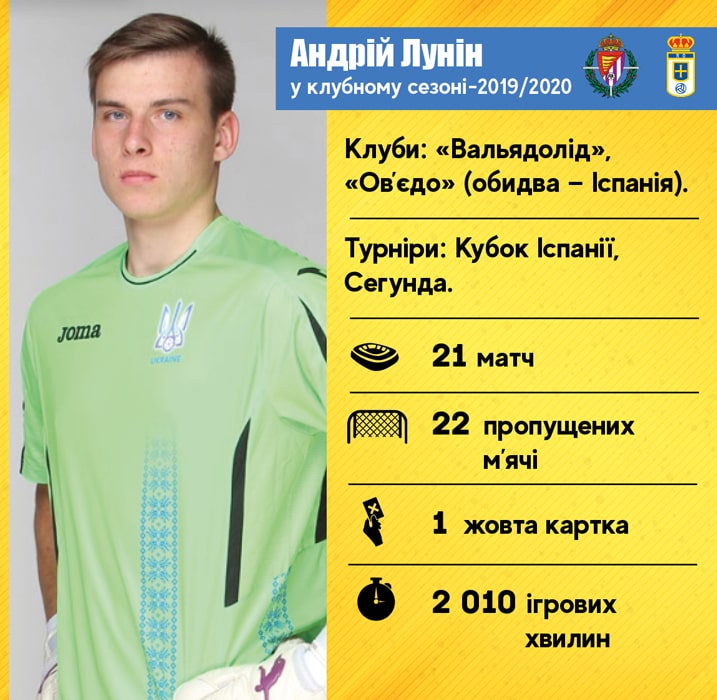 In terms of playing practice, boldly include the goalkeeper of the national team of Ukraine Andrii Lunin, can include only the second part of the club season 2019/2020.
Until the New Year, our footballer played only two matches in the Spanish Cup as part of the elite Valladolid, where he was leased by Real Madrid. And only after, again, the lease to "Oviedo", which fought for survival in the second division of the Spanish championship (Segundi), Lunin was given a full opportunity to demonstrate their skills directly in official matches.
We will add an interesting detail. In the 21st match, Andrew left his goal intact seven times.