Latest PFL club news. Veres lost sight of it, and its captain returned to Bukovina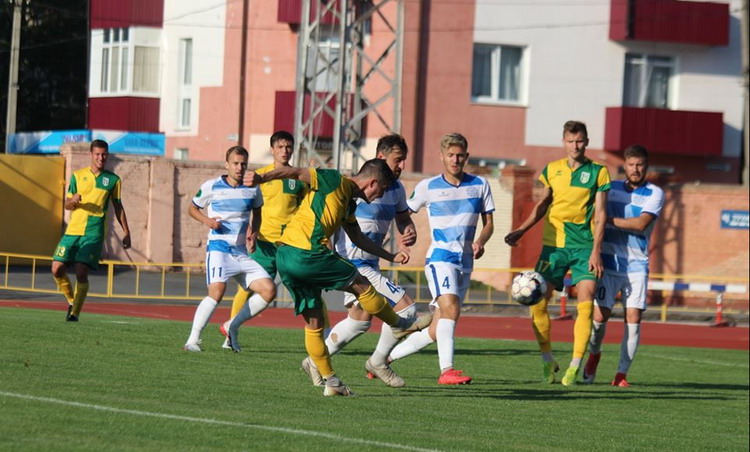 Second league teams, preparing to take part in the playoffs for the right to play in the first league, have already completed preparations for the transition matches.
It seems that the attackers of Veres have lost their sight, so it is not surprising that Rivne lost to Ternopil's Niva and Kyiv's Dynamo in the last sparring matches with the same score, 0: 3. But the players of the "Alliance" with the completion of the attacks are all right: Yuri Yaroshenko's wards defeated the SC "Poltava" (3: 0), "VPK-Agro" (2: 0) and parted ways with "Seagull" from Petropavlovsk Borshchahivka (3: 3).
The newcomer of the first league, "Polissya", having drawn with "Lviv" (1: 1), lost to Donetsk "Olympic" (2: 3) and Khmelnytsky "Podillya" (1: 2). Dmytro Zaderetsky, Yevhen Korokhov and Oleksandr Mosiyuk left the Zhytomyr team.
Elite "Olympic" also examined another second-league team - "Dinaz". It all ended with the signing of a peace agreement - 2: 2. On August 10, Volodymyr Bondarenko's wards will hold another control match with Desna. Volodymyr Dmytrenko and Serhiy Dolzhenko will no longer defend the colors of Dinaz, Serhiy Rusyan and Andriy Karpatsky will continue to be hospitalized.
Vinnytsia's Niva has decided on sparring partners, the next match of which is against Shakhtar Donetsk's youth team, which is scheduled for August 12. In the off-season, eight players of the main squad left Podolia, they should be replaced by the pupils of "Niva" U-19, who have shown themselves well recently in the all-Ukrainian arena. Experienced goalkeeper Ivan Karabin is also expected in Niva.
Chernivtsi "Bukovyna" has also started preparing for new tests. It should be noted the return to the team after a long break of its captain - Taras Sivka. In the selection work, the coaching staff of "Bukovyna" relies mainly on the pupils of local football.
It will be recalled that the PFL administration approved several decisions regarding the finish of competitions in the first league of the championship of Ukraine and playoff matches for the right to play in the second ranked football division. The fights of the final, 30th round will take place on August 13 - except for the confrontation between Cherkasy and Mykolayiv, which will take place on August 11. The postponed match of the 22nd round between Rukh and Metalurh will be played on August 10. As for the playoff round, his first games will take place on August 16, and the return matches - on the 20th.
Playoffs for the right to play in the first league
16.08.2020
"Veres" - "Cherkasy region"
15th team of the first league - "Alliance"
20.08.2020
Cherkasy Region - Veres
Alliance is the 15th team in the first league