FIFA rankings. Ukraine repeated the best result for the last seven years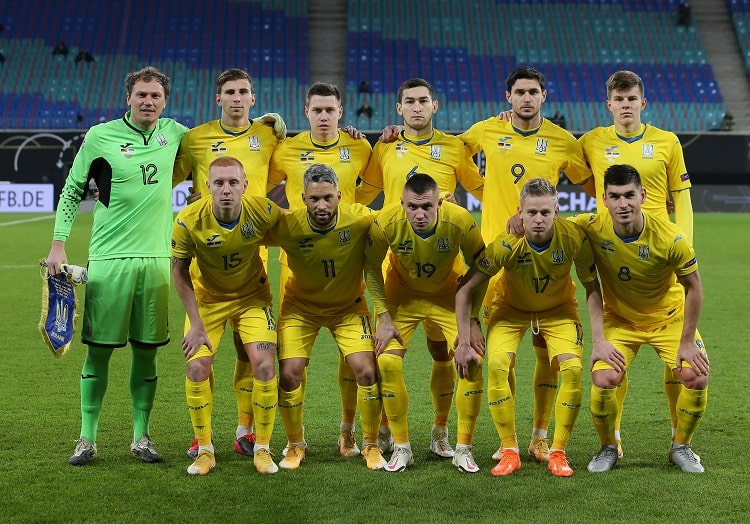 The national team of Ukraine has finished 2020 on the 24th position in the FIFA rankings, which is the fifth result in the history of our national team.
12 months ago we had the same figure, and this is the highest place that Ukraine occupied in the FIFA rankings as of December for the last seven years.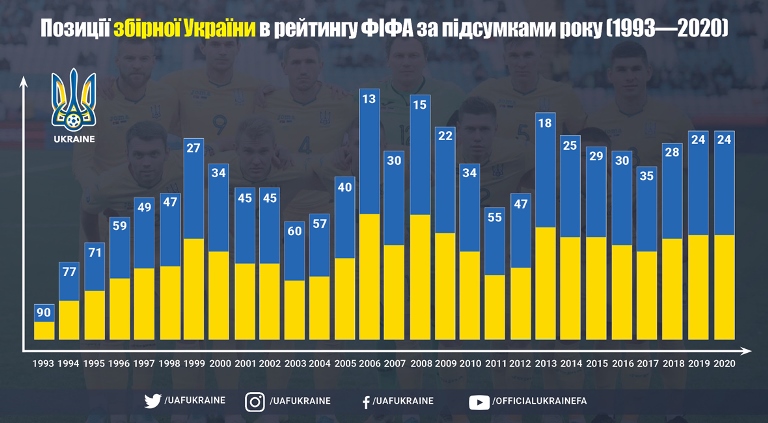 UAF graphics
For the ninth time in a row, we will start the new year in the top 50 best teams in the world. A record result for the year was recorded in 2006, when the national team of Ukraine under the leadership of Oleh Blokhin, who is currently UAF co-chair of the Council for Strategic Development of Professional Football, was on the 13th step of the register. And in the monthly ranking, Ukraine was once even on the 11th position (from February to May 2007).
We will add that the next FIFA rankings will be published on February 18, 2021.