Intermission in the Vbet League: Shakhtar went on vacation, Dynamo named rivals, Chernomorets' busy days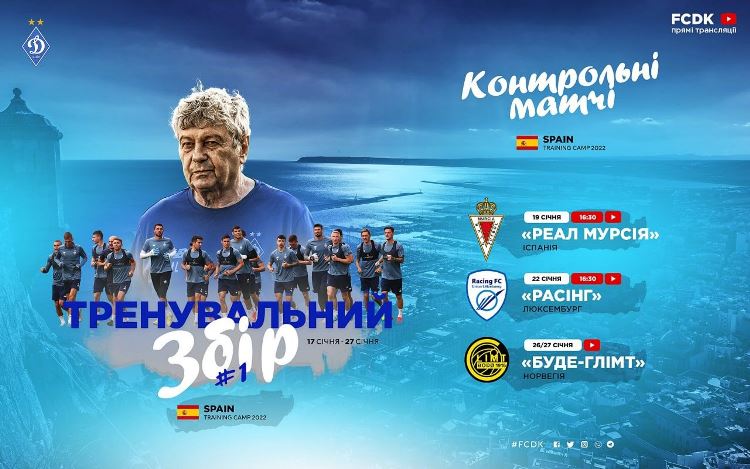 Here is the latest news from the life of Ukrainian Vbet League clubs, which will soon go to foreign meetings.
Shakhtar went on vacation on January 13 - the first group of players underwent a medical examination. From January 16 to February 2, the leaders of the Ukrainian championship will hold the first training camp in Turkey, during which three sparring matches are planned. The Pitmen will play against Austria's Wolfsberger (January 24), Belarus's Shakhtar (January 28) and Serbia's Red Star (January 31).
Dynamo began work on the 14th, and on January 17-27 will hold the first winter stage of training in Spain. Four sparring matches are planned for this period: against Spanish Murcia (January 19), Luxembourg's Union (January 22), an as yet unnamed opponent (January 24/25) and Norway's Bude Glimt (January 26/27).
There was also personnel news at Dynamo. Belgian Kargbo is on loan until the end of the season in the Slovenian "Celje", Biloshevsky will spend the next year and a half on loan in "Alexandria". Sold in Sorya, retaining 50% of the economic rights of Smyrny, Skorko and Tlumak.
The third command of the table, Dnipro-1, will go on vacation on January 17 and in a week will go to the first of two scheduled meetings in Turkey. The experienced goalkeeper Past, signed by the Spanish forward Gual, left the sports clubs.
She started training on January 10 "Star", which will hold two meetings in Turkey - from January 16 to February 1 and February 5-17.
January 17 Vorskla returns to work, and the 23rd will go to Turkey. Three rivals of Poltava at the foreign training camp are known: Polish Lodz (February 9), Kazakhstan's Atyrau (February 12) and Caspian (February 18). The 29-year-old Batsula defender joined the team.
Introduced newcomers Oleksandriya - Avagimyan, Biloshevsky (leased to Dynamo until the summer of 2023), Kostyshyn, Valery Bondarenko (leased to Shakhtar until the summer of 2023) joined the team. Malboy Fomba, Buhal and Kiryukhantsev, whose lease with Shakhtar has expired, have left the "citizens".
Chernihiv continues to lose players - contracts with Arveladze, Bolbat, Kovtun and Yurchenko have expired.
Kolos will go on vacation on January 18, will collect at home, and on the 28th will fly to Turkey. Seven sparring matches are planned during the foreign stage of training.
Gathered on January 12 "Heather", who will go to Turkey on January 18 for two meetings. There, in addition to the planned seven sparring matches, he will play in the Winter Cup-2022, organized by the TV channel "Football". Veres' rivals will be Chornomorets, as well as Metalist and Polissya.
"Metalist 1925" has started the home stage of winter training, and on January 25 will go to Turkey. Experienced midfielder Golodyuk left the team, defender Kapinus was hired by Shakhtar for a year and a half.
He started working at the training base in Vynnyky Rukh. Lviv residents will hold four sparring matches in Ukraine January 22 and 29, and the 31st will go to Turkey. Kuzyk left the team, two players are training together with other performers, four more players have returned from rent.
Lviv named three other rivals at the meeting in Turkey: Slovakia's Tatran (January 24), Serbia's Radnicki 1923 (January 30) and Romania's Cixereda (February 7). Goalkeeping coach Vadim Deonas left the city, while Brazilian Shina went on a one-year lease to Kazakhstan's Aktobe. Myshenko, Ponomarenko and Vasyliyev became newcomers to Lviv.
Roman Hryhorchuk is working on an update Chornomorets, and has already presented his coaching staff. Residents of Odessa signed a number of newcomers: Past, Yusov, Sukhotsky, Bobko, Swede Bergqvist, Slovenian Pozheg, Montenegrin Martinovich. Instead, the best scorer in the current Vbet League, Avagimyan, left the team. The Sailors are already in Turkey, where they will hold two meetings. The first will last until January 27, and the second - from January 31 to February 18.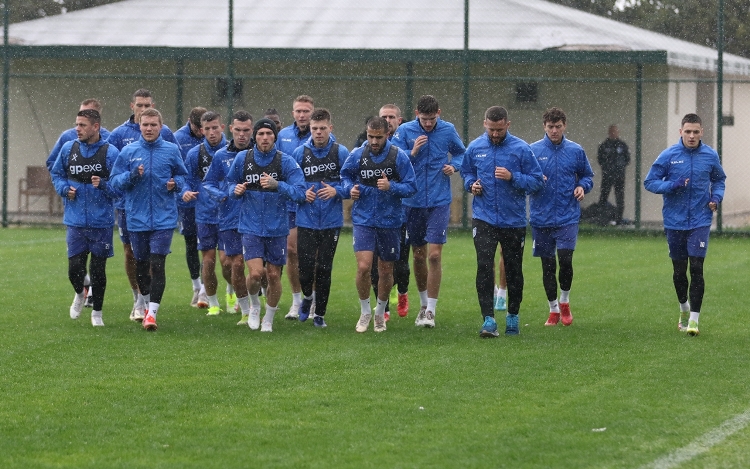 Photo by chernomorets.odessa.ua
During the first stage of training, Odesa will play against Romanian University (January 15), Hungary's Mezjokevesd (January 19), Kosovo's Drita (January 22) and Prstina (January 23), and Macedonia's Skupi (January 26). ), an unnamed opponent (January 28). Seven sparring matches and a performance at the Winter Cup-2022 are planned for the second stage of preparation.
He will go on vacation on January 14 Mynai. Currently, the Transcarpathians are planning sparring matches with the Hungarian Debrecen (January 22) and Uzhhorod (January 28). Midfielder Petrusenko, who signed a contract with Hungarian Honved, left the team.
Mariupol. named another rival at the meeting in Antalya, which will begin on January 25. Ostap Markevich's wards will play against Kazakhstan's Astana on February 14. Kudryk, Mykytsei and Macedonian Spirovsky left the team, Litovchenko became the first newcomer.