Oleksandr Petrakov: I am optimistic about the future, we will do everything possible to take first place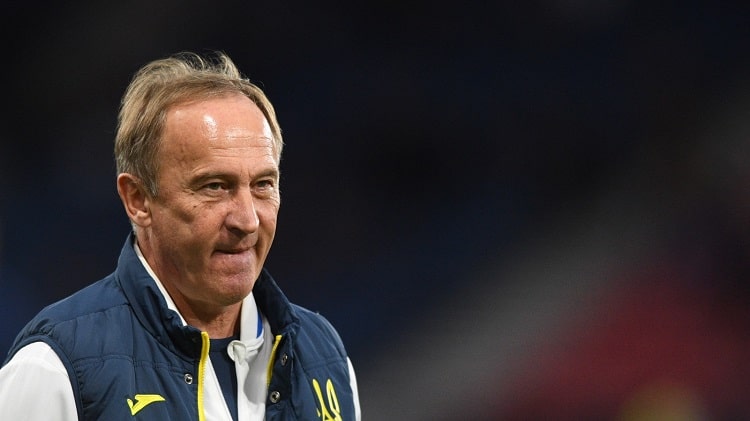 In the first September match within the Nations League, the blue and yellow lost to Scotland in Glasgow at the Hampden Park stadium - 0:3. Oleksandr Petrakov, head coach of the Ukrainian national team, spoke at the press conference after the game.
— Why did your team look different today than before?
— We didn't have the main players who were injured, so I gave a chance to other players to play. Zinchenko, Bushchan, Shaparenko did not play, Zabarny got an "extra"... Trubin played well. I gave other artists a chance, they failed. In the first half the team looked even more or less, and in the second we saw so much lack... Our football is a little different to British football. I warned the guys, told them about it. Yesterday, during training, I saw something wrong. Stopped classes, talked to them...
— Do you think that now Scotland has the best chances to win the group?
- First we will analyze the game. Nothing is lost yet. Ahead is an important match with Armenia, two matches in total. I am optimistic about the future, we will do everything possible to take first place.
— Why did you replace Stepanenko during the break?
- He had a yellow card. I talked with him during the break, decided to replace him.
— Could you comment on Bondar's game? You had a dilemma, who to cast — him or Kryvtsov?
— There is always a dilemma. Bondar came out in the "base" together with Matvienko. I decided to play with this lineup. Everything is decided by the head coach. The team wins, and one person loses - the head coach. It's my fault.
— Did you ask for the postponement of the UPL tour before the matches of the Ukrainian national team?
— I talked about it because we are not playing at home. There is a war going on in our country, do you know about it? We need to play a game, get on a train or a bus. It's not like before, when we got on the plane and flew.
— Will Trubin remain in the team location?
- I made a decision, I thanked him. He will go to help the youth national team of Ukraine. Kovalenko will also leave the location of the team. He had an MRI, he has an injury.