Buy tickets for the Euro-2024 qualification match North Macedonia - Ukraine!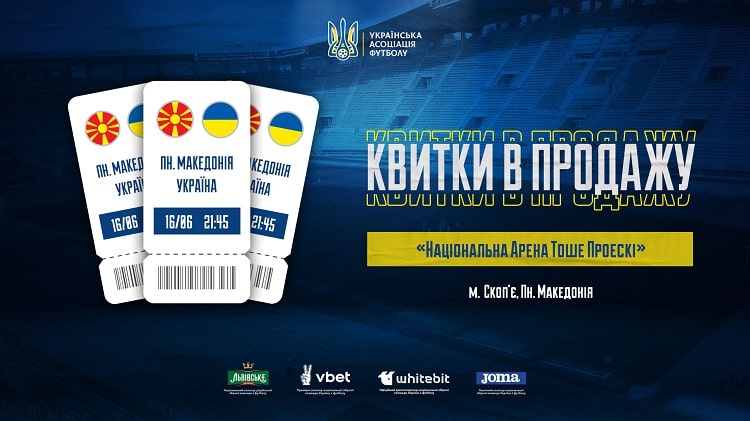 Tickets for the 2024 European Championship qualifying match between the national teams of North Macedonia and Ukraine are on sale.
The match will take place on June 16, 2023 at the Tose Proeski National Arena in Skopje. The meeting starts at 20.45:21.45 p.m. local time (XNUMX:XNUMX p.m. Kyiv time).
To select and purchase a ticket for this match, you must go by the link.
The price of the ticket is 5 euros. One person can purchase up to 4 tickets per game. Tickets are not personal. However, we recommend that fans carry identification in case of unforeseen circumstances.
Seats in fan sectors 11 and 12 are reserved for Ukrainian fans.
After completing the ticket purchase procedure, check your e-mail and be sure to print the ticket before going to the stadium.
Please note that a separate ticket is required for a child of any age.
Seats for people with disabilities are located in sectors 14 and 15 of the northern tribune of the stadium. If you need to purchase such tickets, please send a request with proof of disability to [email protected].