Europa League: Dawn gives way to Leipzig in a dramatic fight and leaves the tournament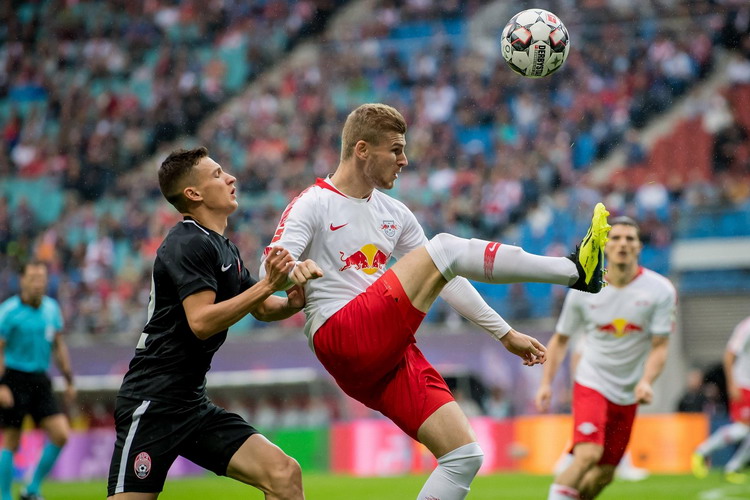 In this pair, the undisputed favorite was Leipzig. But, apparently, the German club underestimated the possibility of "Dawn", almost repeating bug "Brags", which Lugansk passed in the previous stage.
The Ukrainian team was close to leaving a powerful rival on the Europa League, but gave way to a dramatic plot.
The picture of the game in Leipzig was reminiscent of a previous meeting between these teams in Zaporozhye - the players of the German club possessed territorial advantage and fired at the possession of Luis Philippe from any position on the first occasion. However, much attention was not shown in the actions of the owners. Apparently, the club from Ukraine did not become a major irritant for them.
A large number of strikes by Leipzig players turned into quality by the seventh minute, when Kunya struck from outside the penalty area, and the goalkeeper of the Luhansk players misled a small rebound. But Yuri Vernidub's wardens, leaving the account, continued to act calmly, disciplined, persistently looking for ways to another's gate and were able to respond effectively shortly before the break. The delivery from the Karavayev flank was successfully used by Raphael, with his head past Mvoy.
The score 1: 1 already satisfied the guests, and at the beginning of the second half they scored again. During the lightning counterattack, Karavayev passed to the home side and struck in the direction of the far corner of the goal, where Gordienko was first on the ball and brought it into the net with him.
Once on the verge of a fiasco, the Germans made changes in the composition, and Auguste, who was replaced, was able to free himself from the care of the defenders of the Luhansk, using a Werner pass - 2: 2. The deciding ball also appeared on the account of the player who started the game in reserve. Forsberg were awarded a penalty 90 minutes into the game by the hand of Vitaliy Vernidub.
Oleksandr Karavaev, a player of the Ukrainian national team, appeared in the starting line-up for Zorya, played the entire match and was awarded two goals.
Europa League. Playoff round. Match answer
Leipzig (Germany) - Zorya (Ukraine) - 3: 2 (1: 1)
Goals: Cunha (7), Augustin (69), Forsberg (90, from penalty) - Rafael (35), Gordienko (48).
Leipzig: Mwogo, Lymer (Bruma, 79), Konate (Forsberg, 59), Orban (k), Klosterman, Ilsanker, Camp, Cunha, Zabitzer, Poulsen (Augusten, 59), Werner.
"Star": Louis Filipe, Timchyk, Vernidub, Svatak, Mikhailichenko, Kharatin, Silas, Karavayev (k), Gordienko (Kochergin, 68), Kabayev (Cheberko, 69), Rafael (Prima, 80).
Debut - 0: 0.