Media attention! Accreditation at the match of the national team of Ukraine against Lithuania and Portugal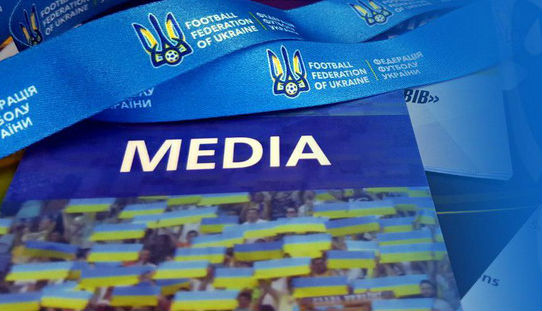 October 11 in Kharkiv at SSC Metalist, and October 14 in Kiev at NSK "Olympic" qualifying matches will be held of UEFA EURO 2020 between the national team of Ukraine and respectively the teams of Lithuania and Portugal.
Representatives of the mass media, who wish to cover these matches, must have registration in an electronic database on the site of the Ukrainian Football Association https://ffu.ua/accreditation and apply for accreditation.
The last day of receipt of applications - October 5 (to 12.00). Accreditation will be issued during pre-match media activities on October 10 and 13, as well as on match days at the media entrance.
Contacts: +380 97 294 25 40, +380 97 962 18 08 and [Email protected]